Management
Our skilled management team will ensure you have a phenomenal experience at James Corlew Chevrolet. Please reach out to any of us if we can help you in any way!
James
Corlew SR
President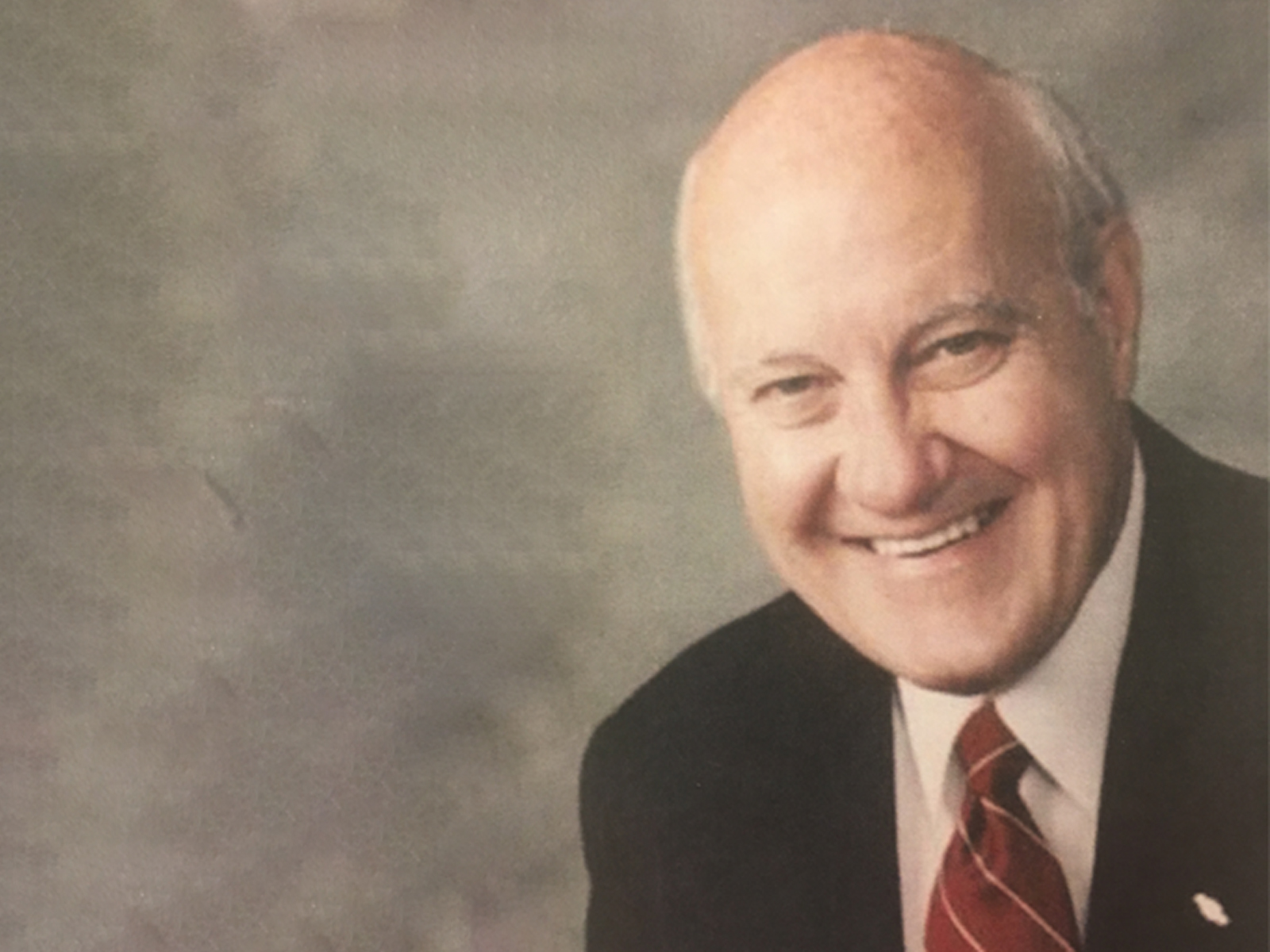 Jason
Blurton
General Manager
I began my automotive career in 1986 in my hometown of Jackson, TN, working part time at a large automotive parts warehouse, where I quickly transitioned to a parts counterperson. In 1991, I accepted a position as a parts counterperson with a General Motors dealership and spent the next 25 years holding various positions within the dealership, amassing knowledge in different roles in parts, service and collision repair departments, including the experience of managing each of those departments. I proudly joined the James Corlew team as the Service Director in March 2016, and look forward serving the Clarksville community for many years to come! Outside of work, I enjoy cooking, running, and spending time with my wife, son, and dog.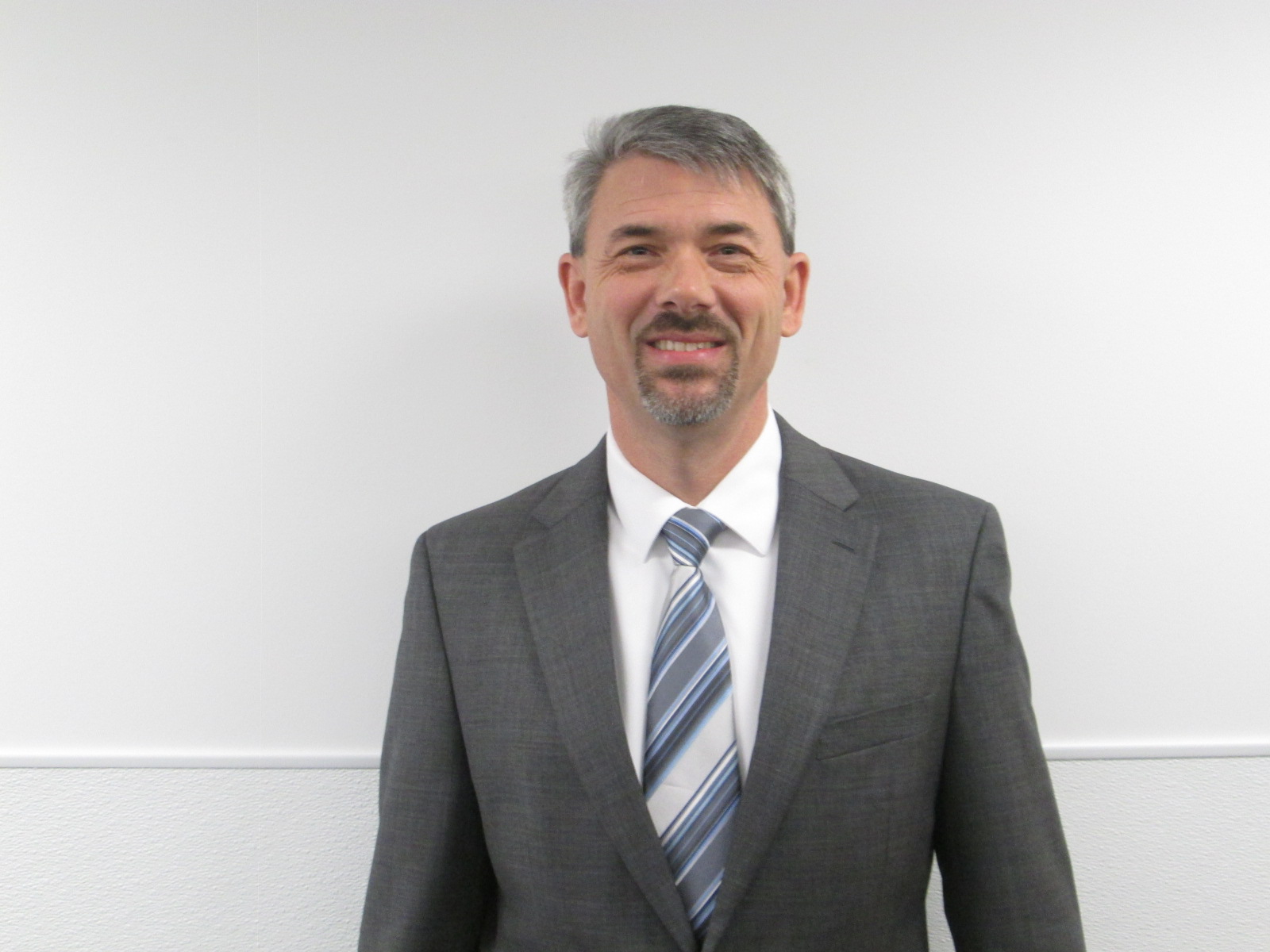 Johnny
Watson
Body Shop Manager
I have had a career in the body shop business for over 35 years. My experience includes body repair, refinishing, management, and former tech college instructor. I gladly joined the James Corlew team in August 2015. We have state of the art equipment, making repairs to manufacturer specifications. Our technicians are manufacturer certified, iCar certified, and we are an iCar Gold Class Collision Center. We work with all insurance companies but our main goal is to work for you and your needs. Remember: It is your vehicle so you choose where to have it repaired, not the insurance company.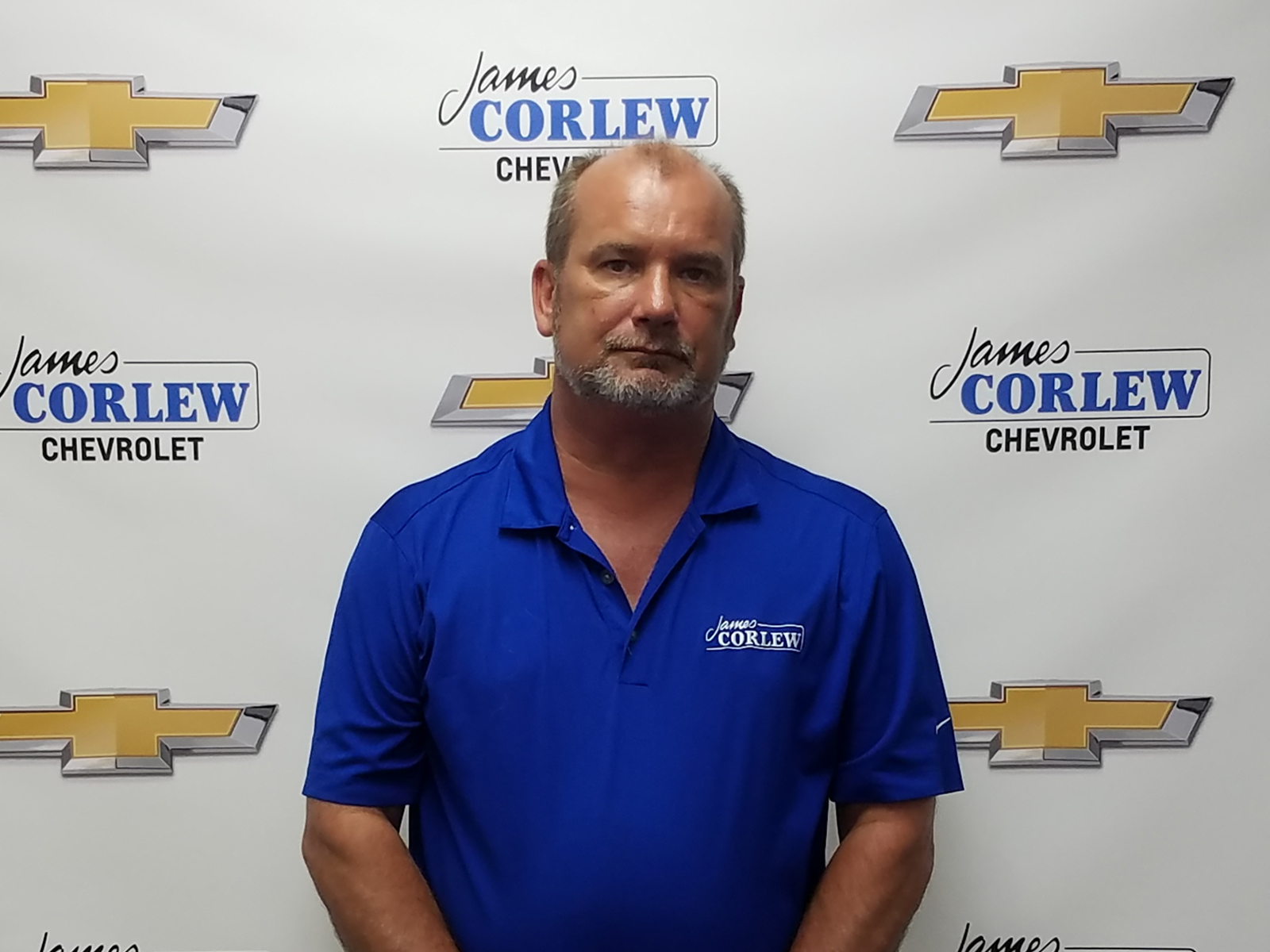 Karen
Edwards
Body Shop Cashier/Receptionist
I was born and raised in West Virginia in the Ohio Valley area. I have been in the Auto Industry for over 5 years. I was hired on as the Head Service Cashier and shortly after became a New Car Title Clerk at a Chevrolet Dealership in Florida. I moved to the Clarksville area in July of 2015 and became part of the James Corlew Chevrolet-Cadillac family in August 2015 as the Body Shop Secretary.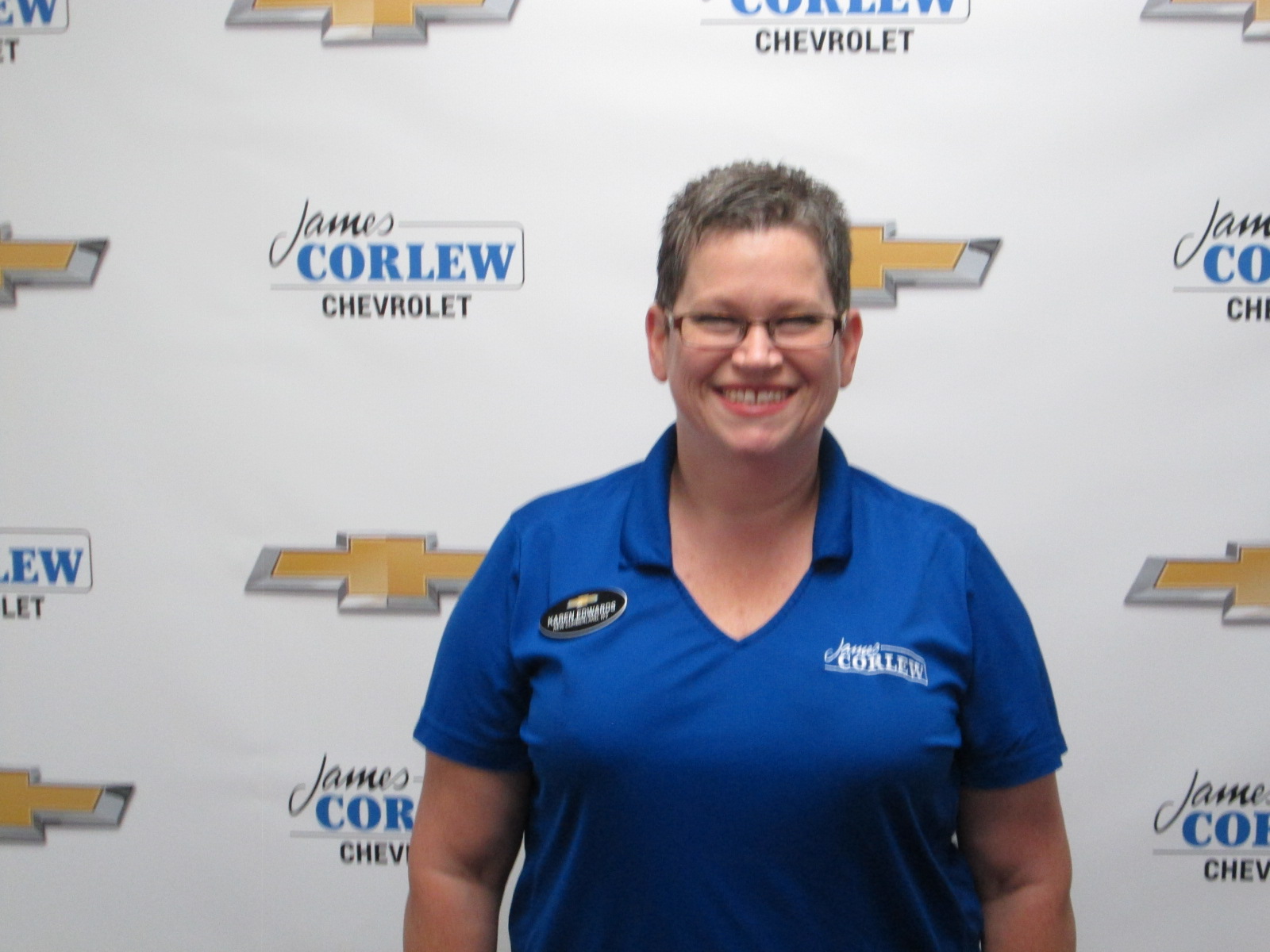 Service Department
Our GM Certified Service department has the expertise to perform a wide range of GM services. From routine maintenance to critical repairs, we take the stress out of servicing your vehicle.
Jamie
Anthony
Service Advisor
I have been in the automotive business for 26 years. Over the years I have experienced working in different positions in the service department. In April of 2014 I had the pleasure of joining the team here at James Corlew. Outside of work I enjoy spending time with my wife and kids. My hobbies are playing golf and fishing.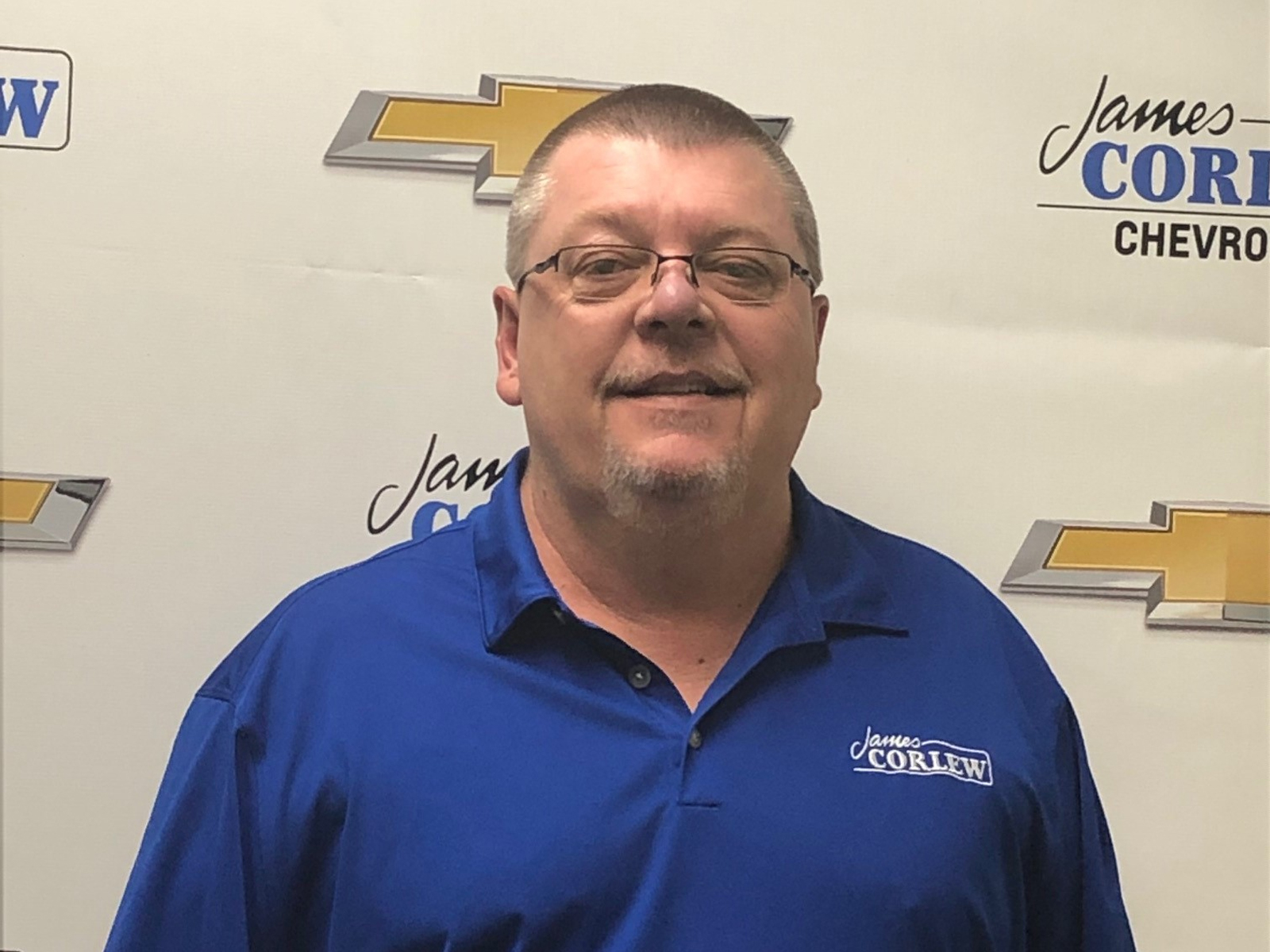 Tim
Willoughby
Service Advisor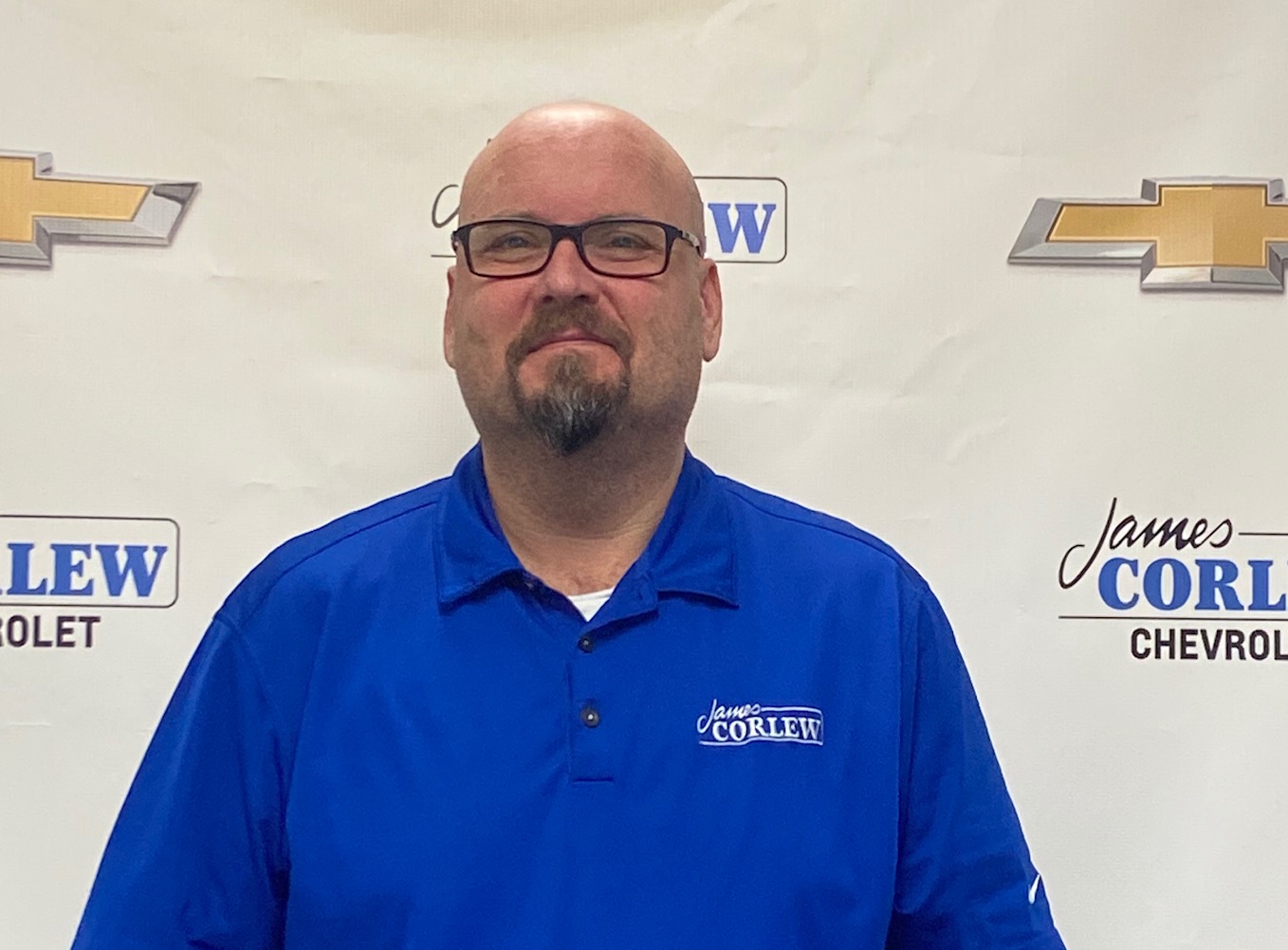 Colin
Hayes
Service Advisor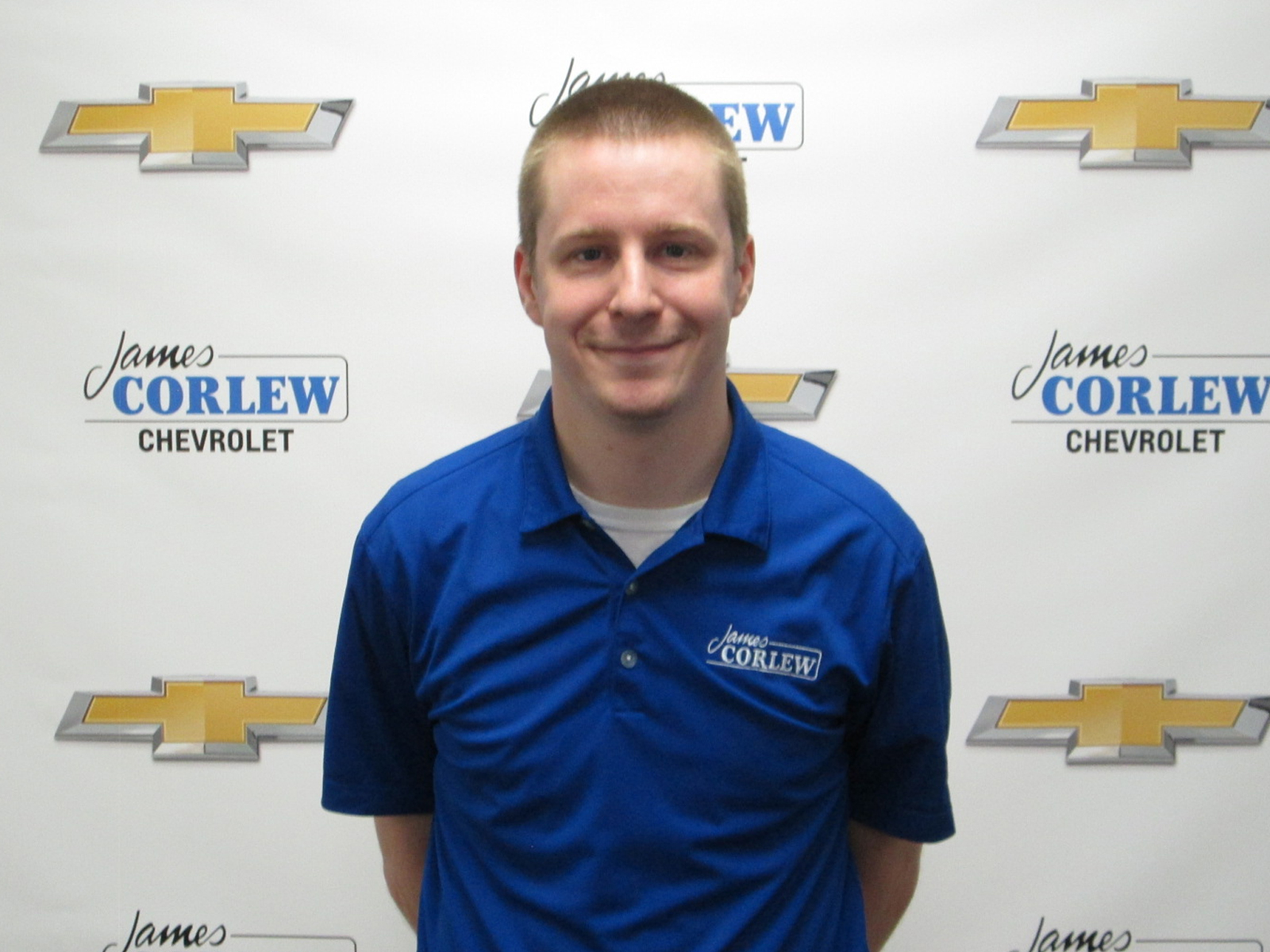 Becca
Willis
Service Representative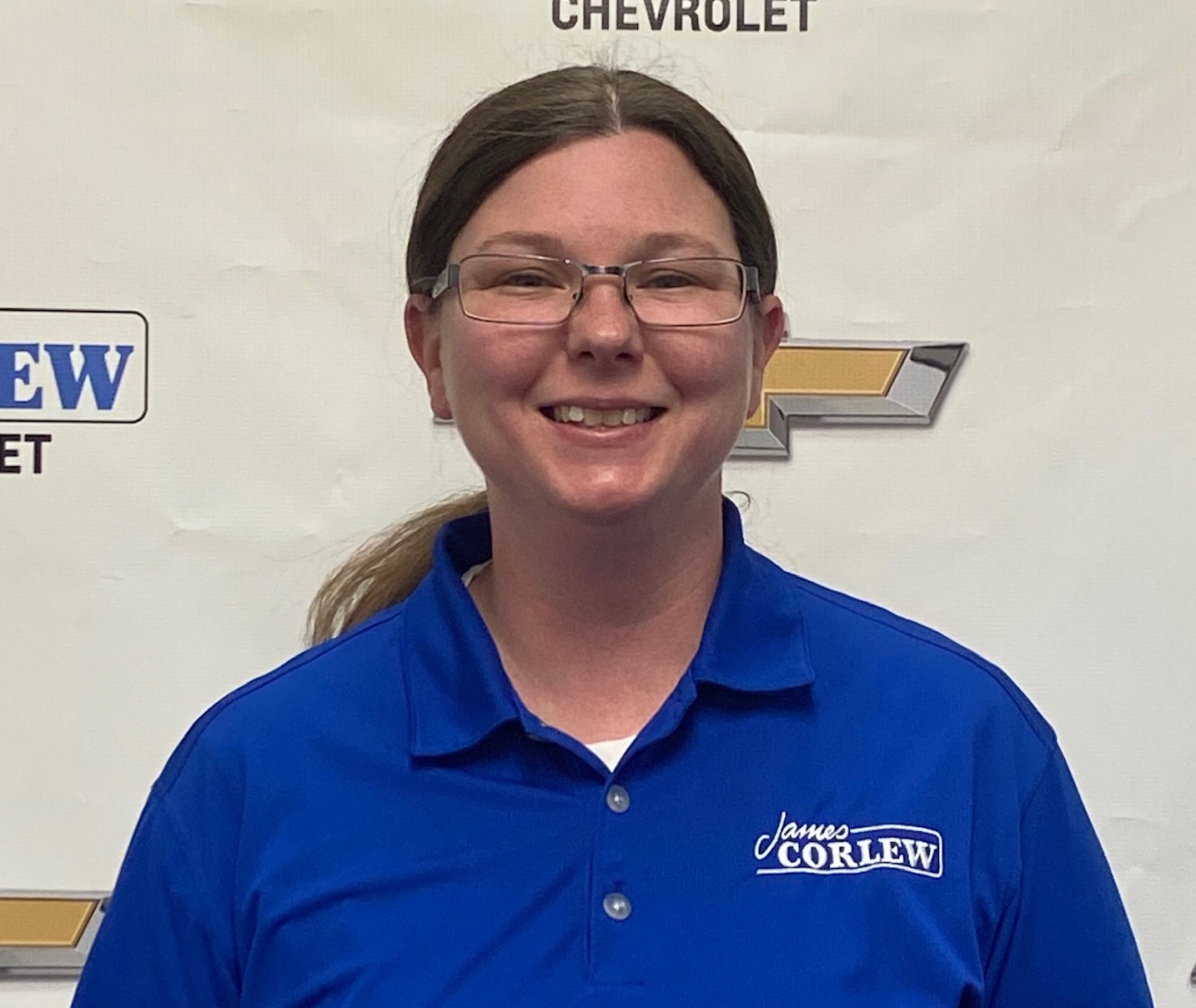 Vanessa
Holloway
Service Cashier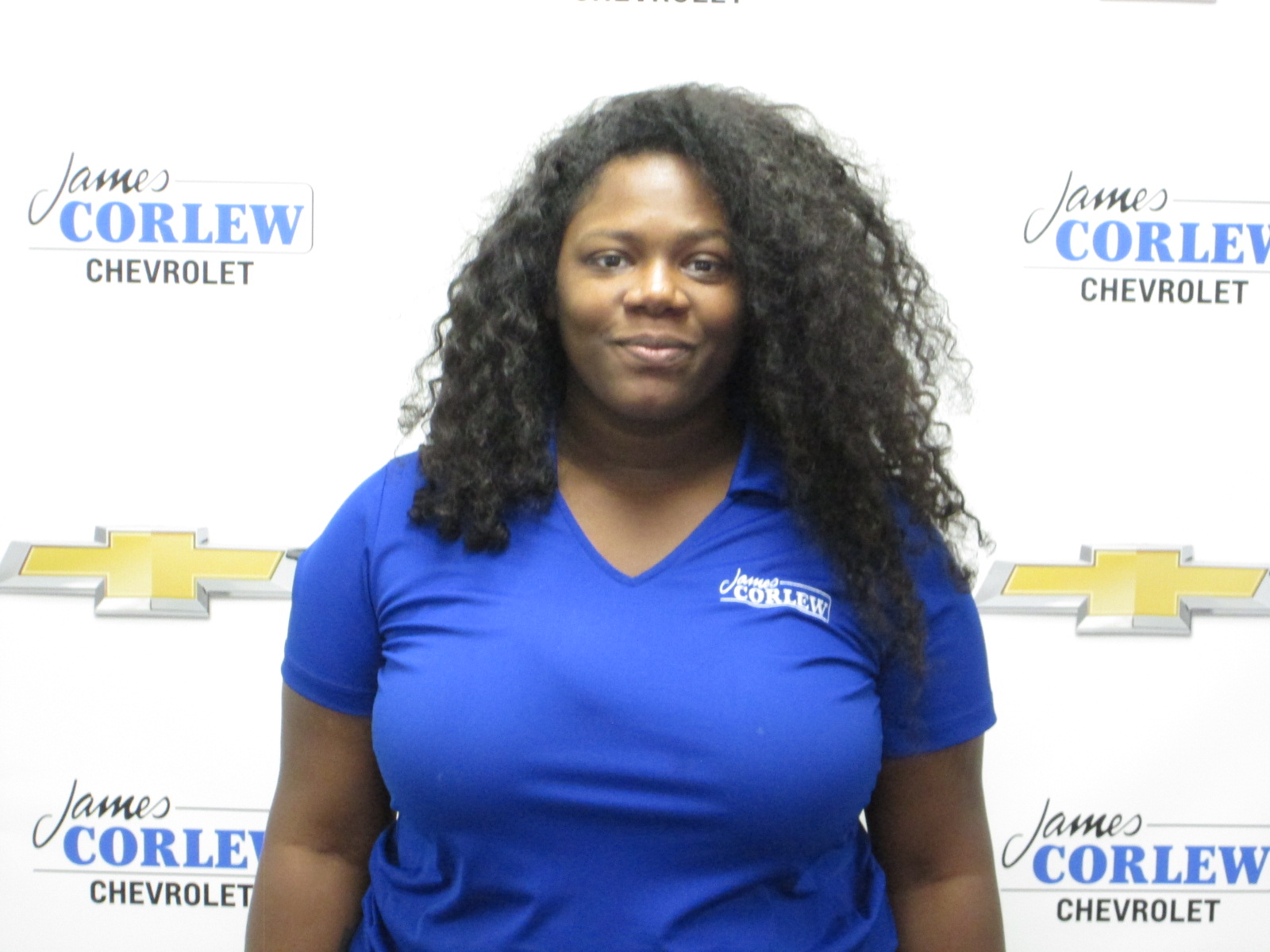 Becky
Giles
Service Cashier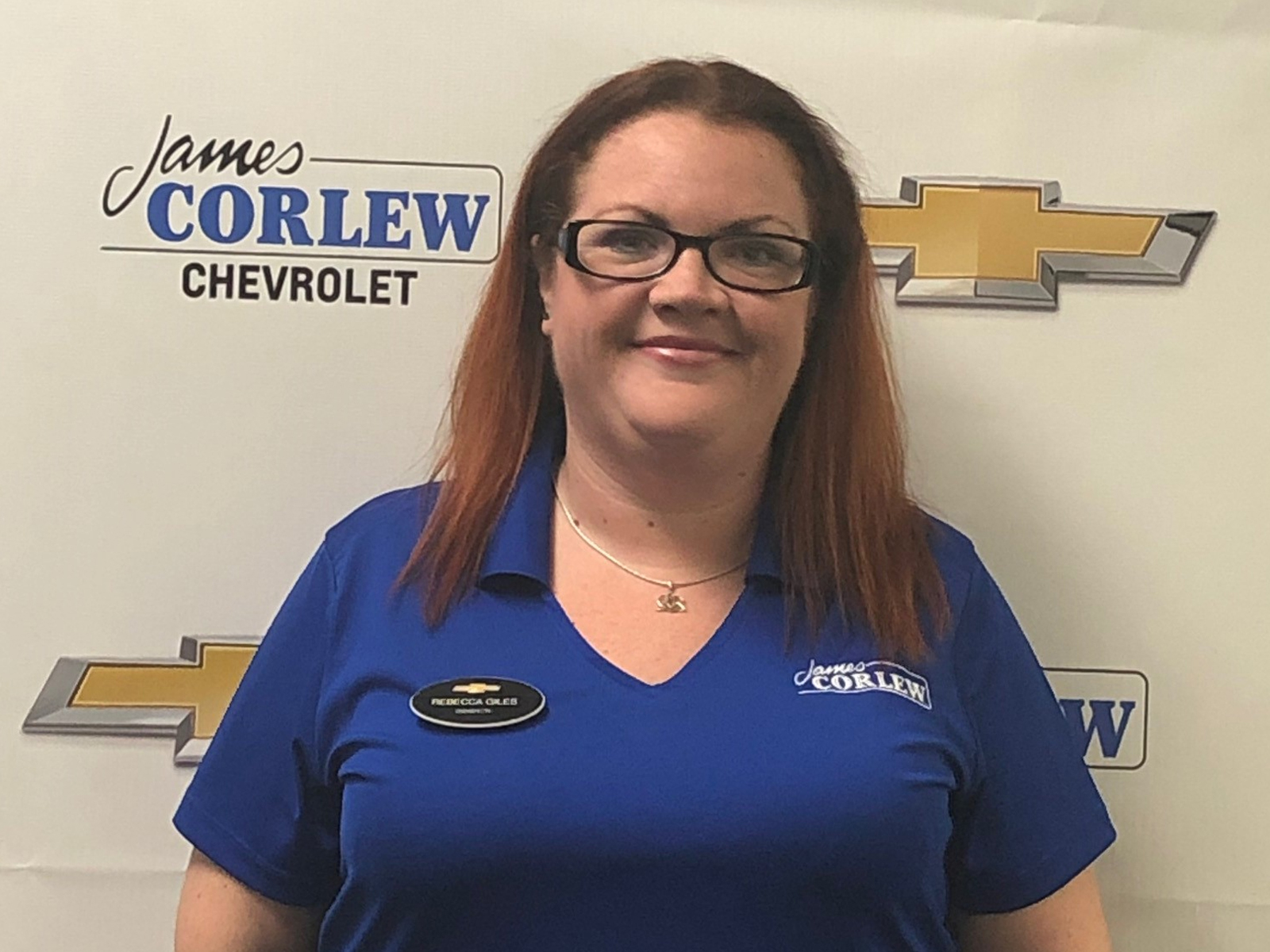 Parts Department
Our knowledgeable Parts Department at James Corlew Chevrolet can help you with any replacement parts your car requires. We carry authentic GM accessories to outfit your vehicle.
Ross
Milliken
Parts Manager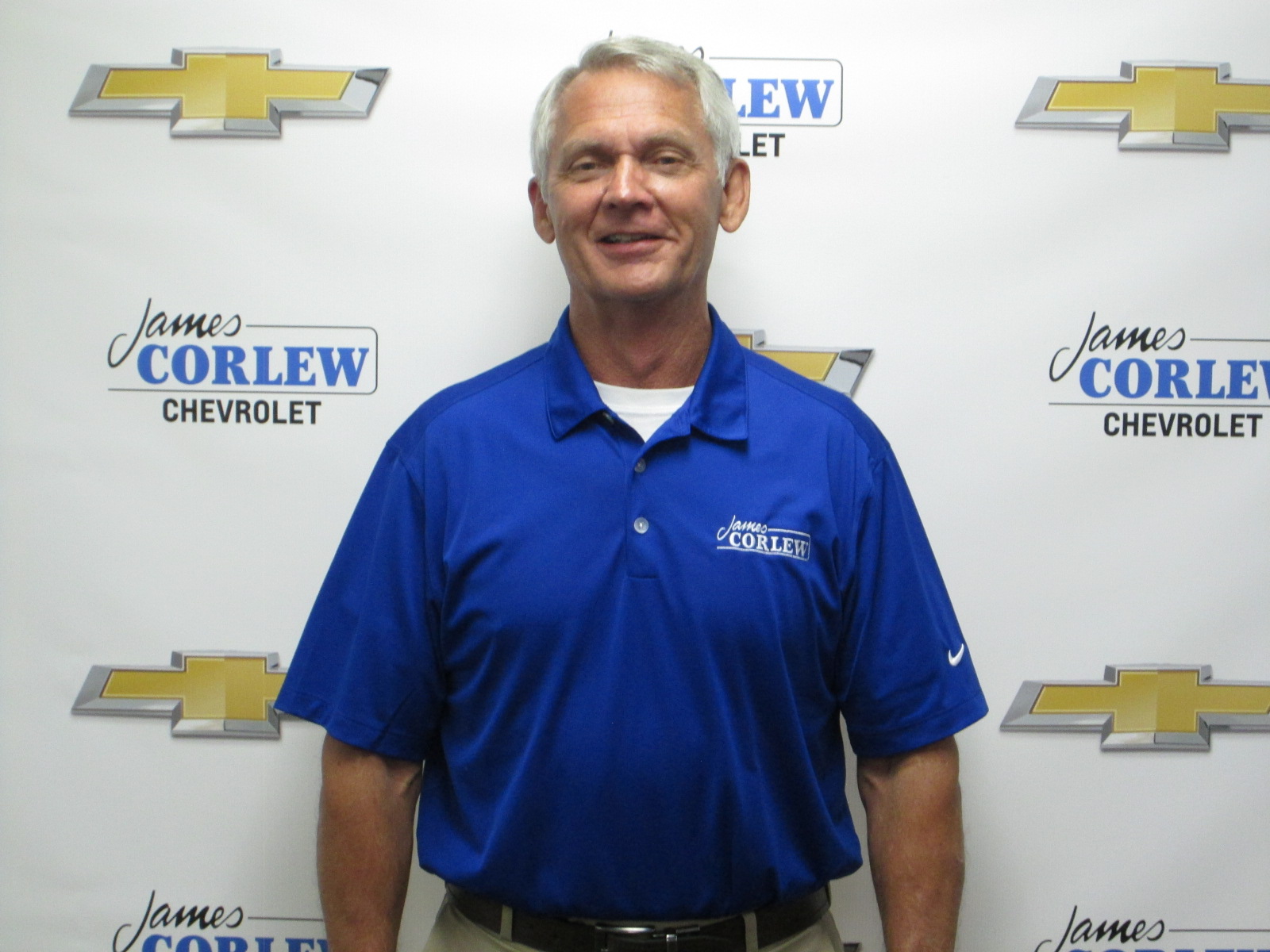 Mark
Fuqua
Parts Department
I started in the automotive industry 16 years ago , working part time after school in a body shop. After school I went through different roles in the body shop from being a tech to estimator, up to front office management. I always enjoyed the parts side of things . I started at a large after market body parts store in 2009 , and from there joined the James Corlew parts team 4 years ago. Outside of work I enjoy circle track racing, going to the lake, and spending time with my family. I look forward to many years in the Corlew parts department , and plan on retiring here!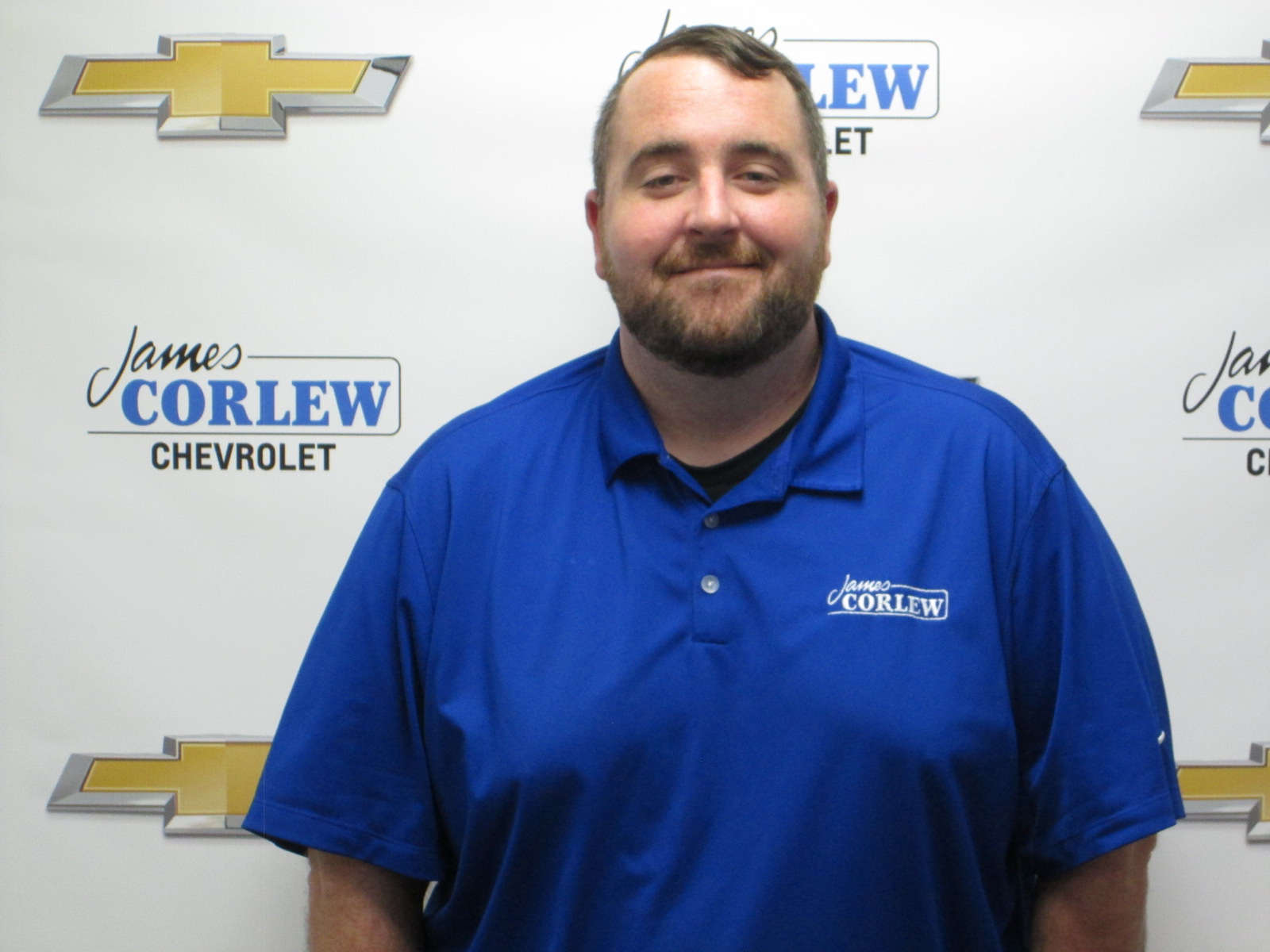 Jamie
Lemmons
Parts Consultant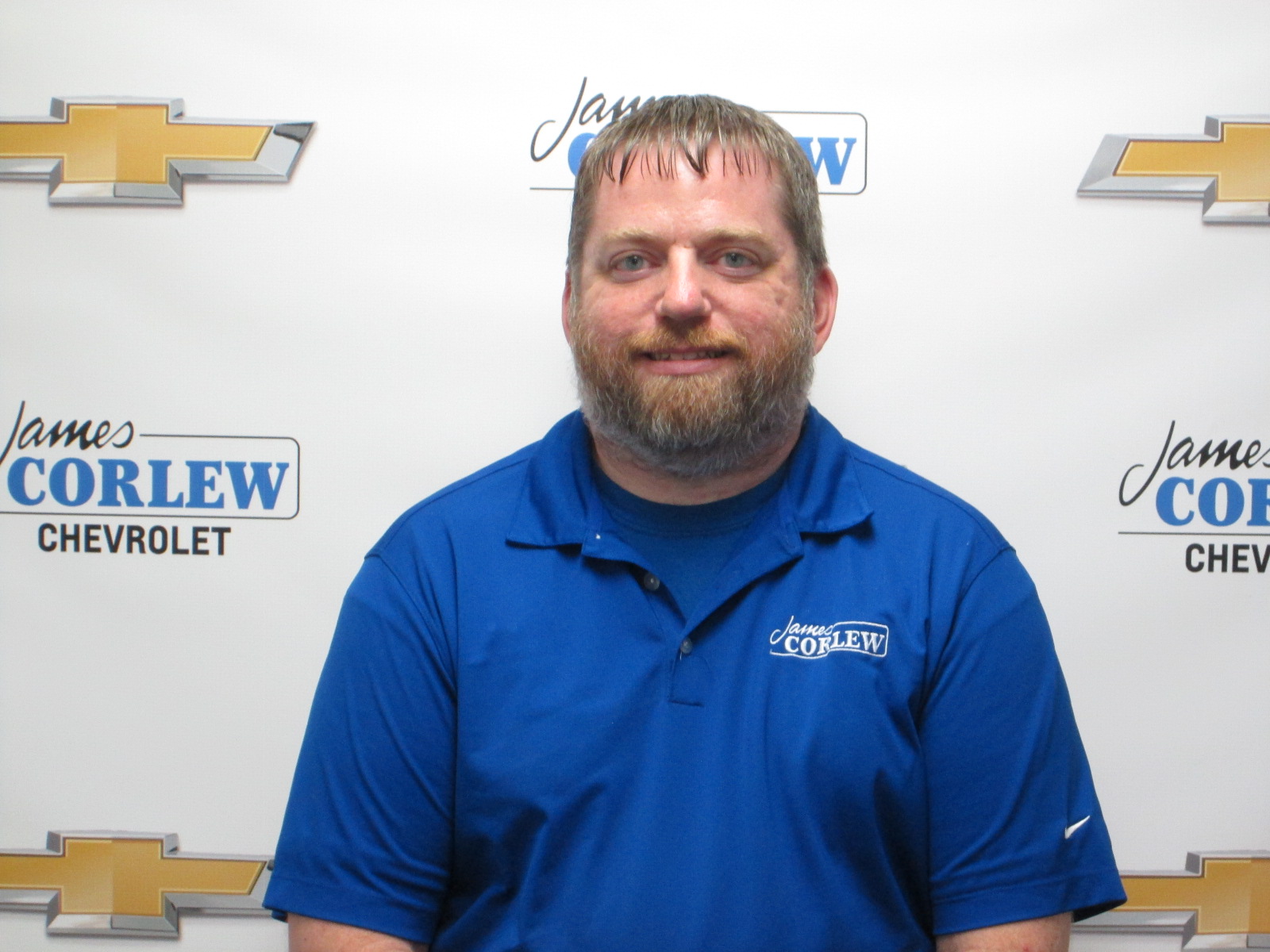 Logan
Milliken
Parts Department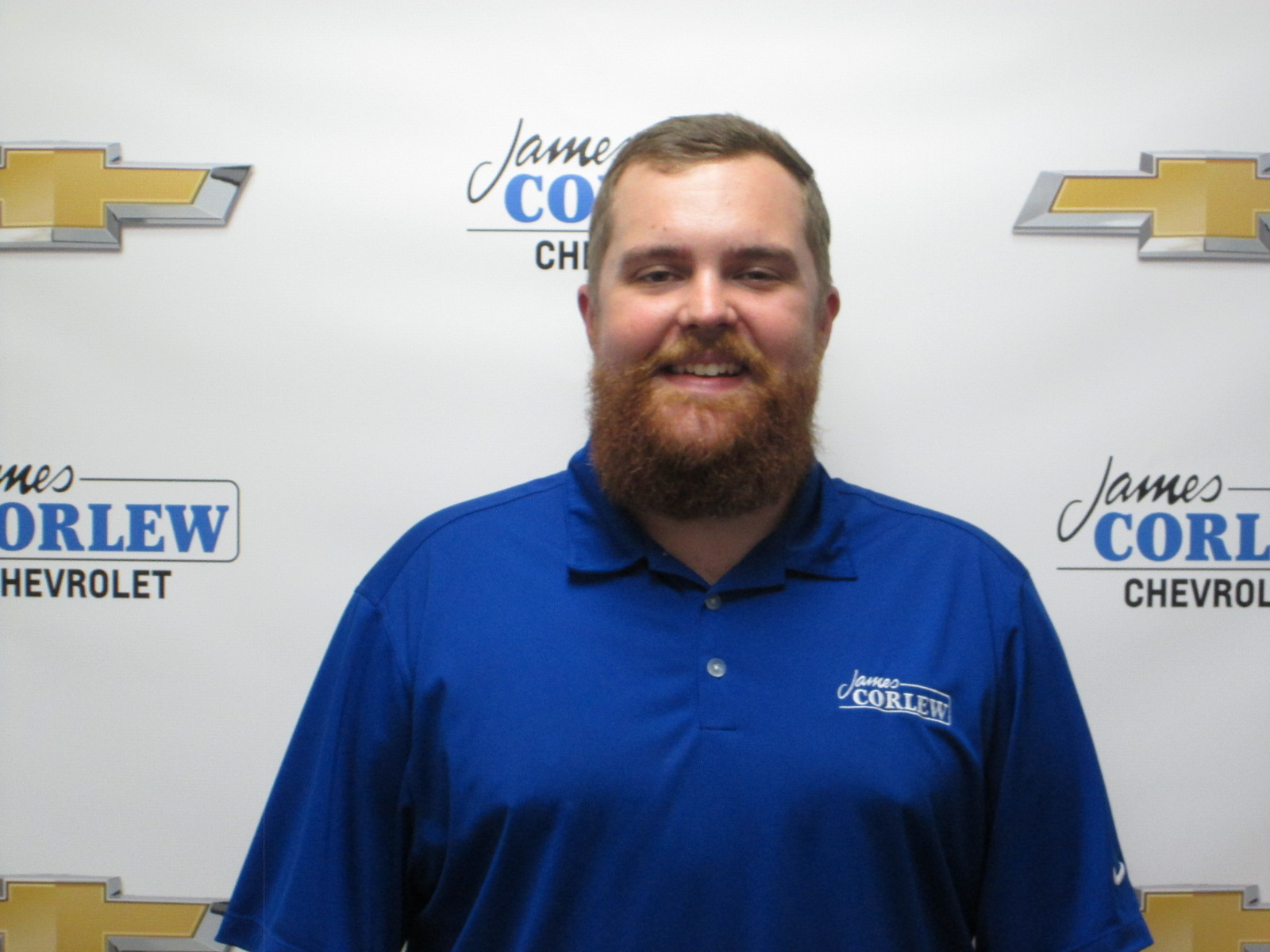 Brett
Bishop
Finance Director
Brett Bishop has been living in Clarksville, Tennessee for almost 25 years. He attended Kenwood Elementary, Middle and High School. After which, he attained his Bachelors in Business Administration from Austin Peay State University. While in college, Brett was an active member of the Alpha Kappa Psi Business Fraternity. Post graduation included working two years in the banking industry before joining the James Corlew Chevrolet-Cadillac family. "I started working in the Pre-owned department. Later I served as our Certified Technology Expert and most recently as our Business Development Center Manager. I enjoy working at James Corlew Chevrolet- Cadillac because I am provided with many opportunities to learn and mature in our local business community." Brett looks forward to growing professionally and developing relationships in Clarksville, Tennessee with his wife, Jessi, and daughter, Braylee, for years to come. His hobbies include working around his house, skateboarding, and enjoying time with his family.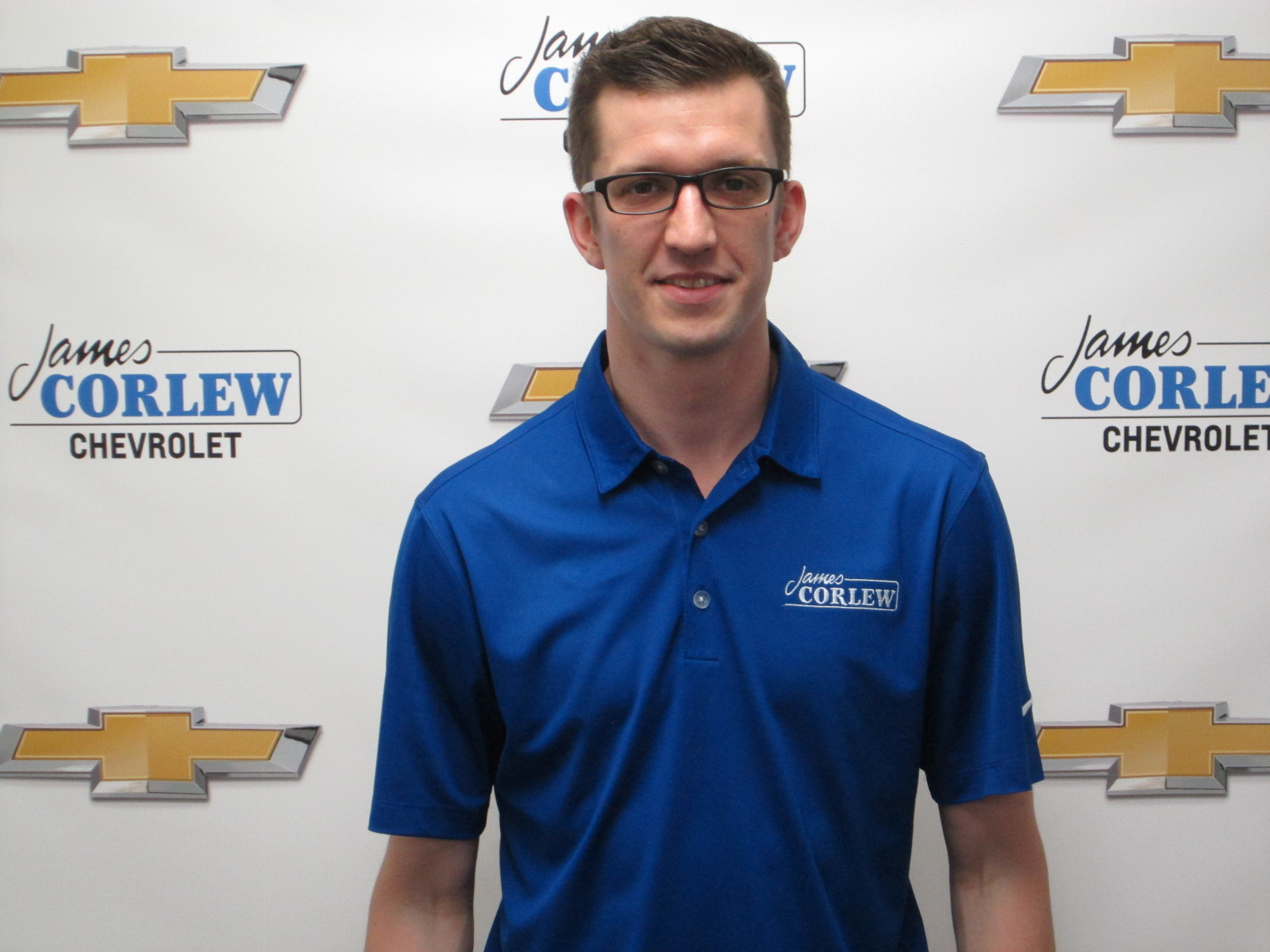 Jarren
Miller
Finance Manager
I was born and raised in Clarksville, TN from a family of 7. After graduating from West Creek High School in 2011, I started my journey in the automotive industry in 2014. My great passion is the time spent with my wife and 1 year old son, and the overall growth and success of my family. While being an active member of my church and community, I strive to build life-long relationships with each of my clients. I am truly blessed with the opportunity to make a positive impact in the lives of those around me. Today, I remain devoted to offering an honest, genuine customer experience.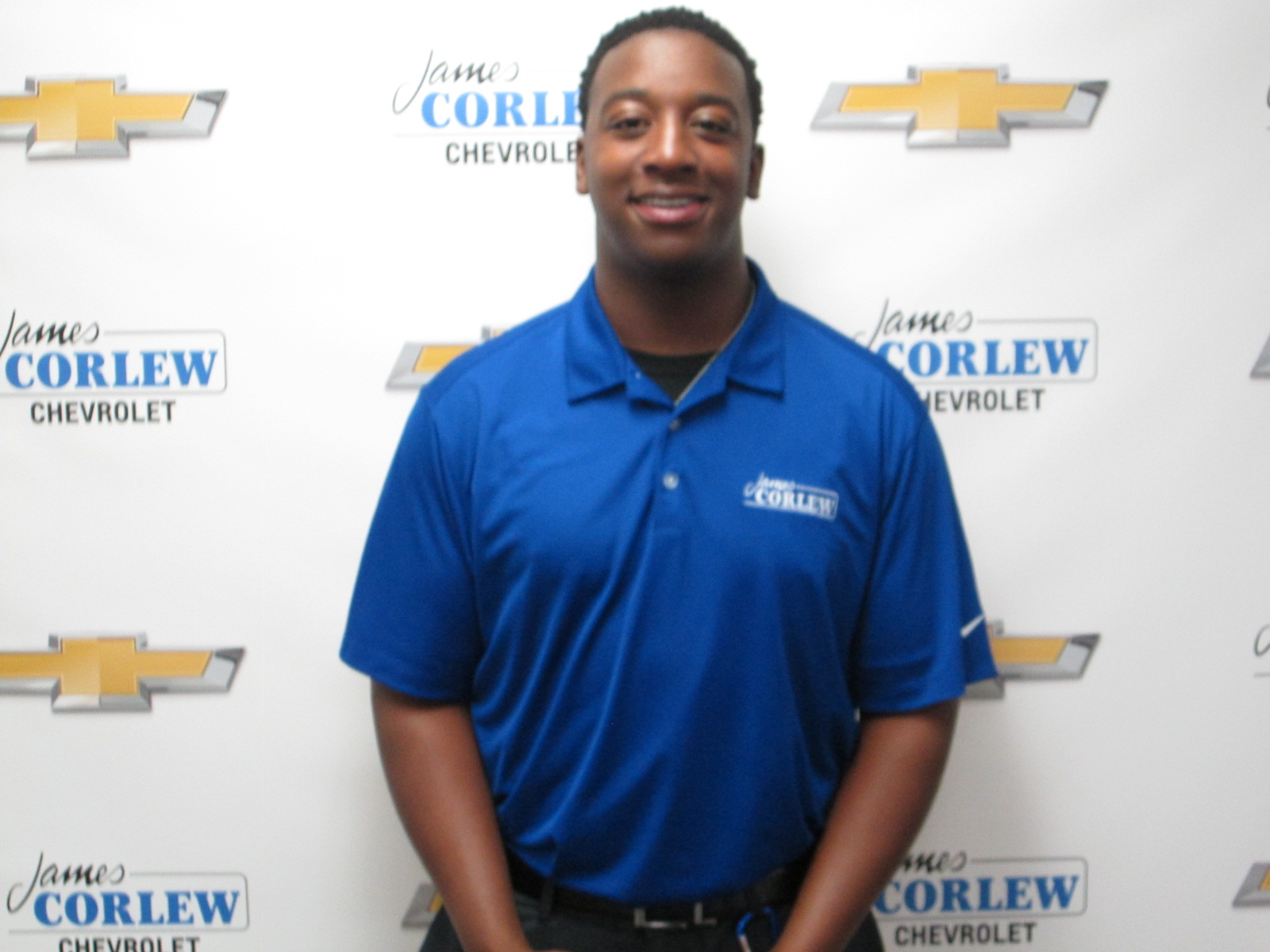 Sales Department (888) 332-5601
Tony
Grayer
Sales Manager
I was born in Seoul Korea, moved to Clarksville in 1977. Graduated from Northwest in 1982. I spent 4 years in the Marine Corps. I have been in the Automotive Business for over 20 years. I enjoy spending time with my wife, Mary. I have 2 sons and 1 daughter. I am blessed to have 2 wonderful grandsons, who I enjoy spending my free time with. I am very passionate about the Automotive Business, and strive to ensure everyone I meet is completely satisfied. I truly enjoy the opportunity of helping people, and building long term relationships with the people I meet.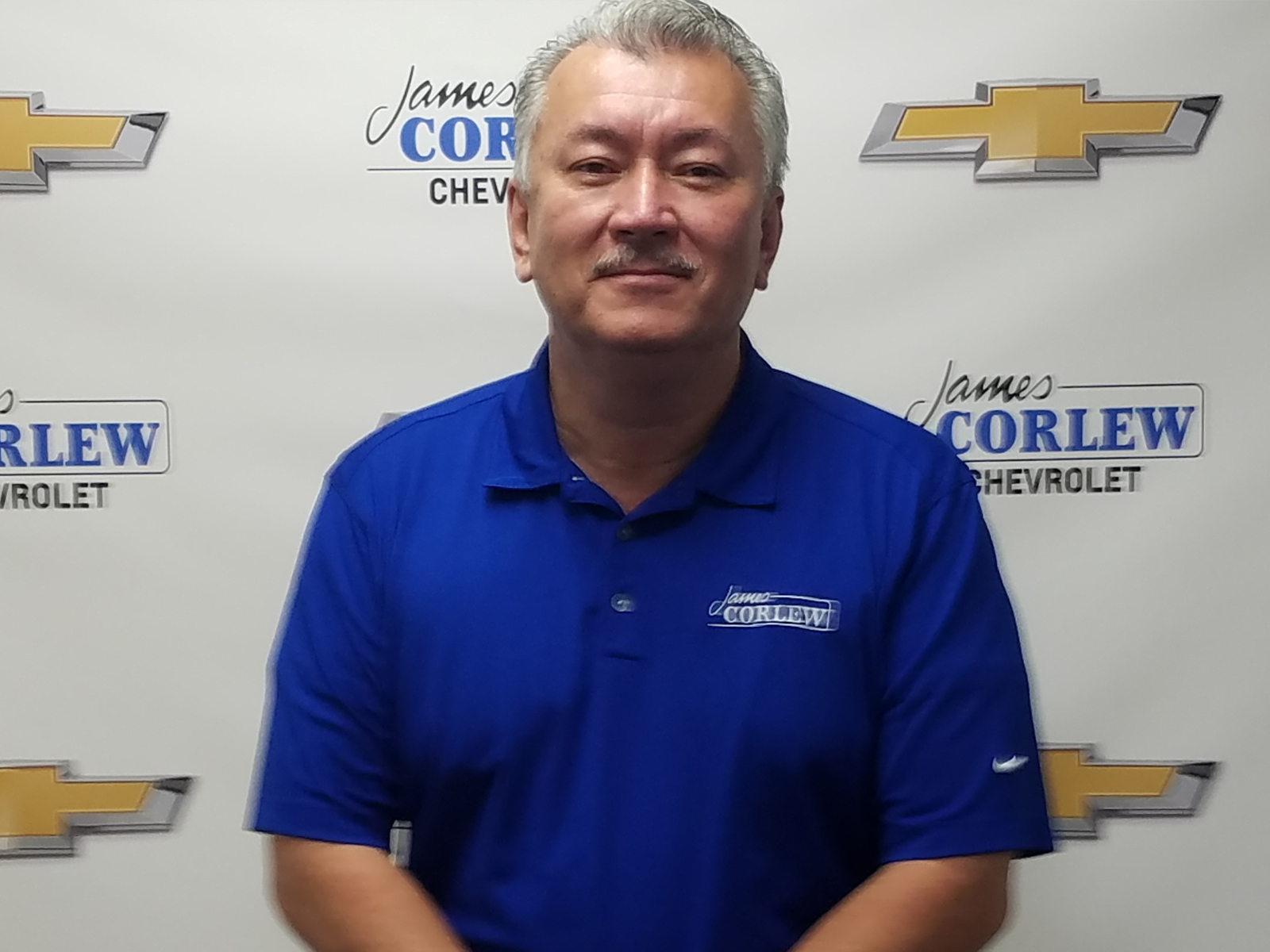 Jacob
Craft
Sales Manager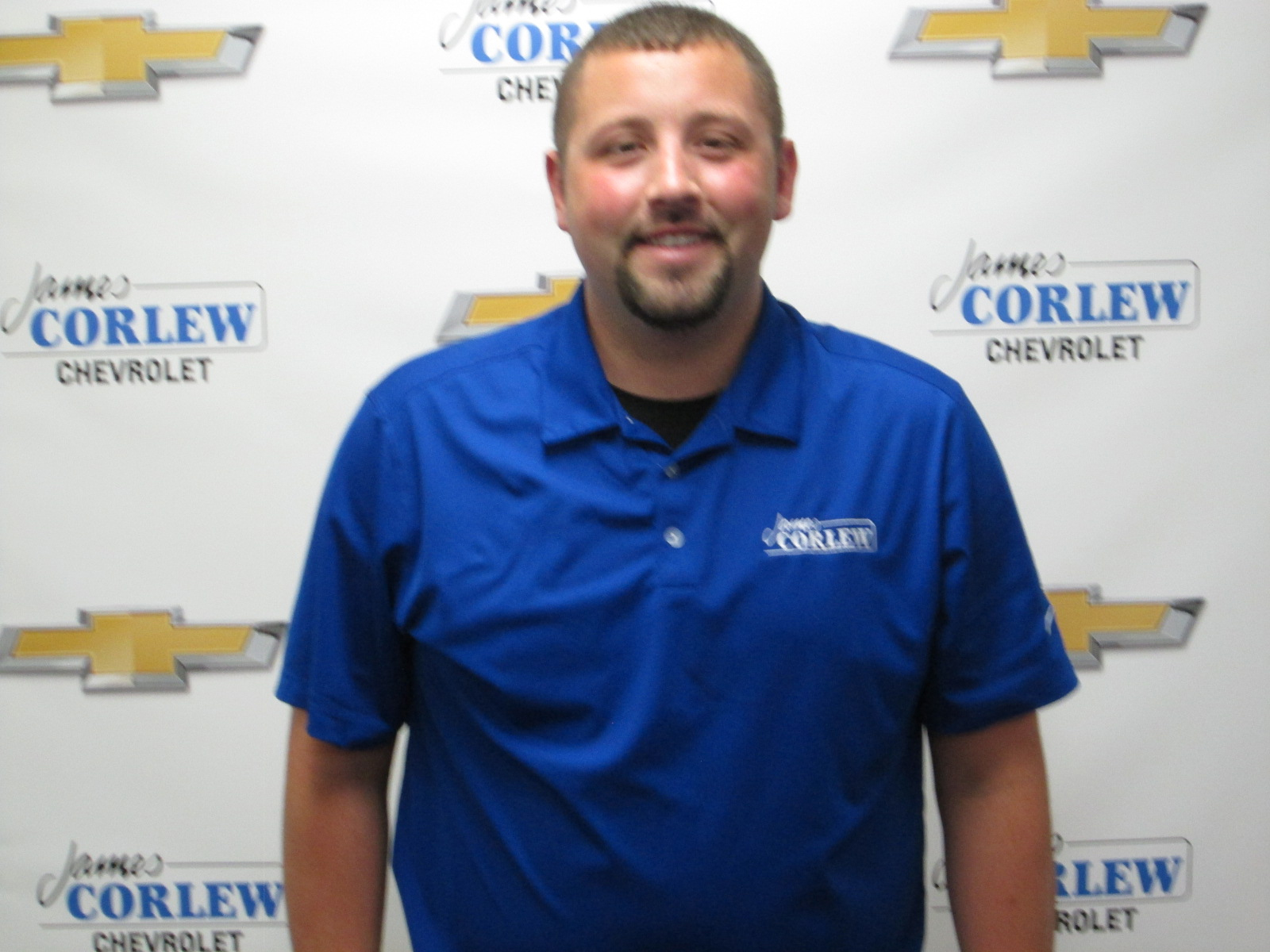 Scott
Irwin
Sales Manager
I've been in the automotive business over 20 years. I'm married to my beautiful wife and we have 4 daughters. In my spare time I like to golf and love to waterfowl hunt. My family and I love living in Clarksville. Please contact me if I may be of any assistance for any of your vehicle needs!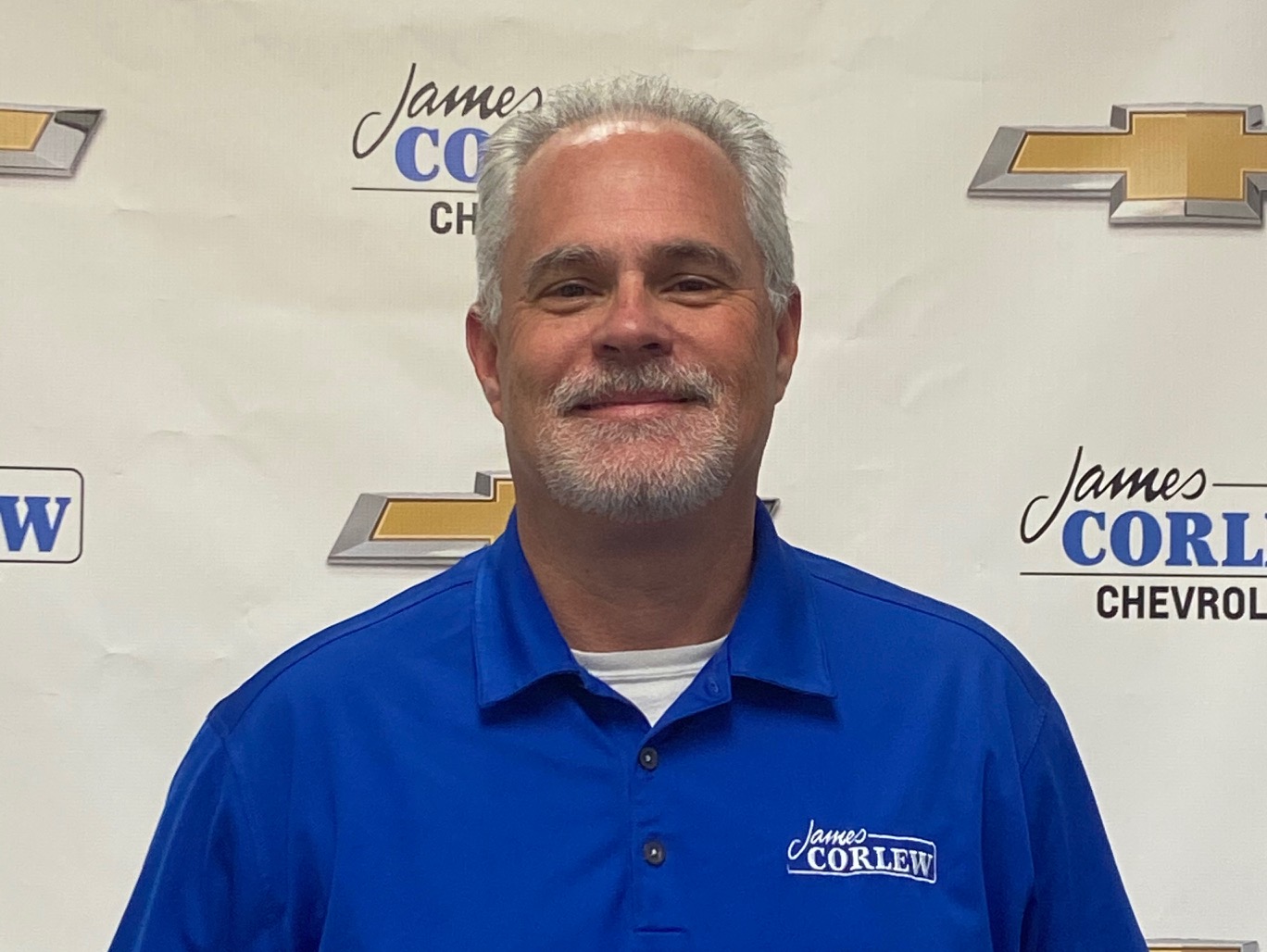 Adam
Stevenson
Sales Manager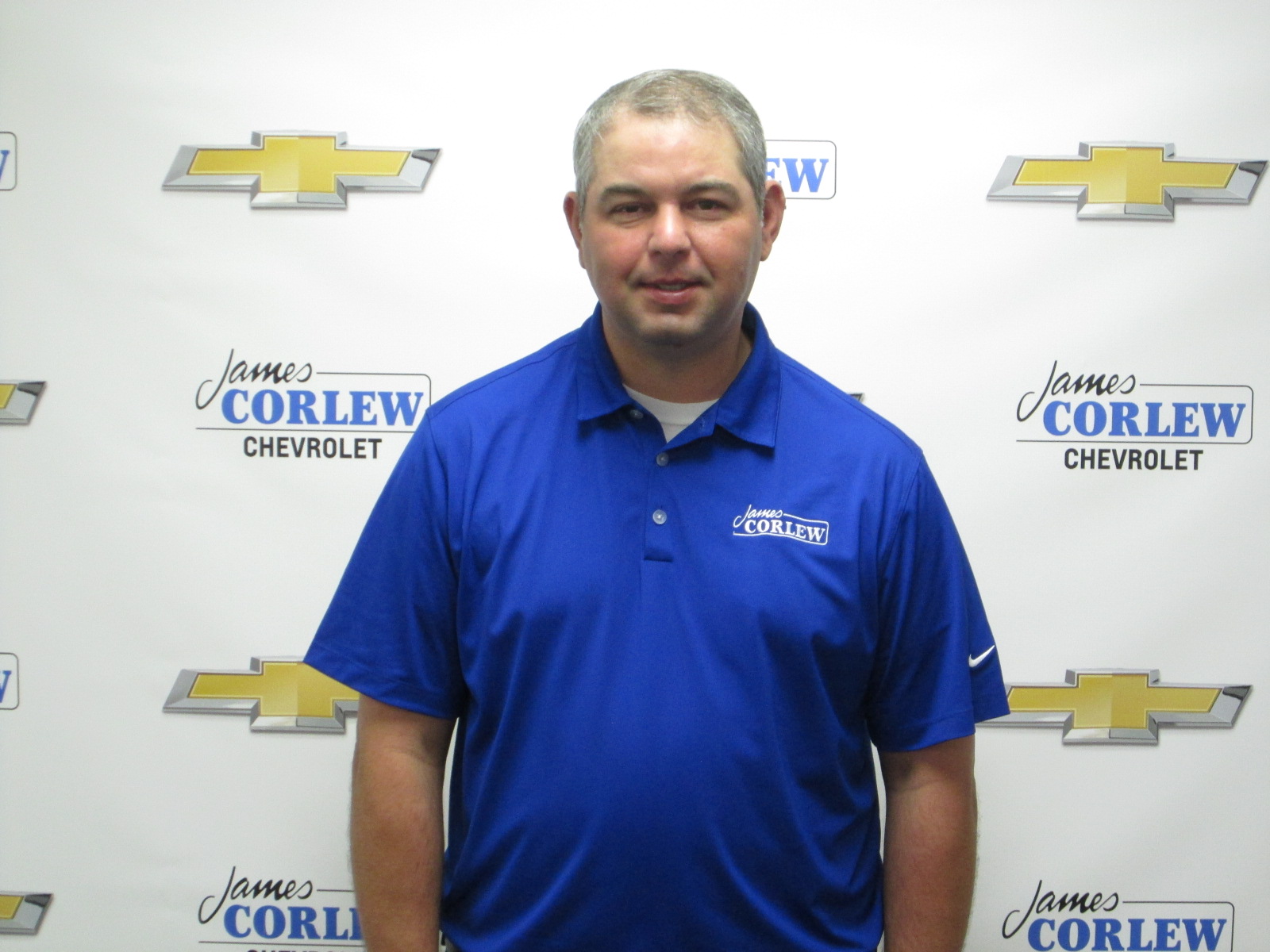 LW
Harris
Dealer Trade Manager
Born in Cumberland City, TN and moved to Clarksville shortly after. I've been in the car business 38 years, 28 with James Corlew Chevrolet-Cadillac. Have been married to my lovely wife Judy for 59 years. We have two Daughters, Kim Neblett and Gail Grimes, five Grandchildren, and four Great Grandchildren. Love all sports and enjoy working with the Corlew Family.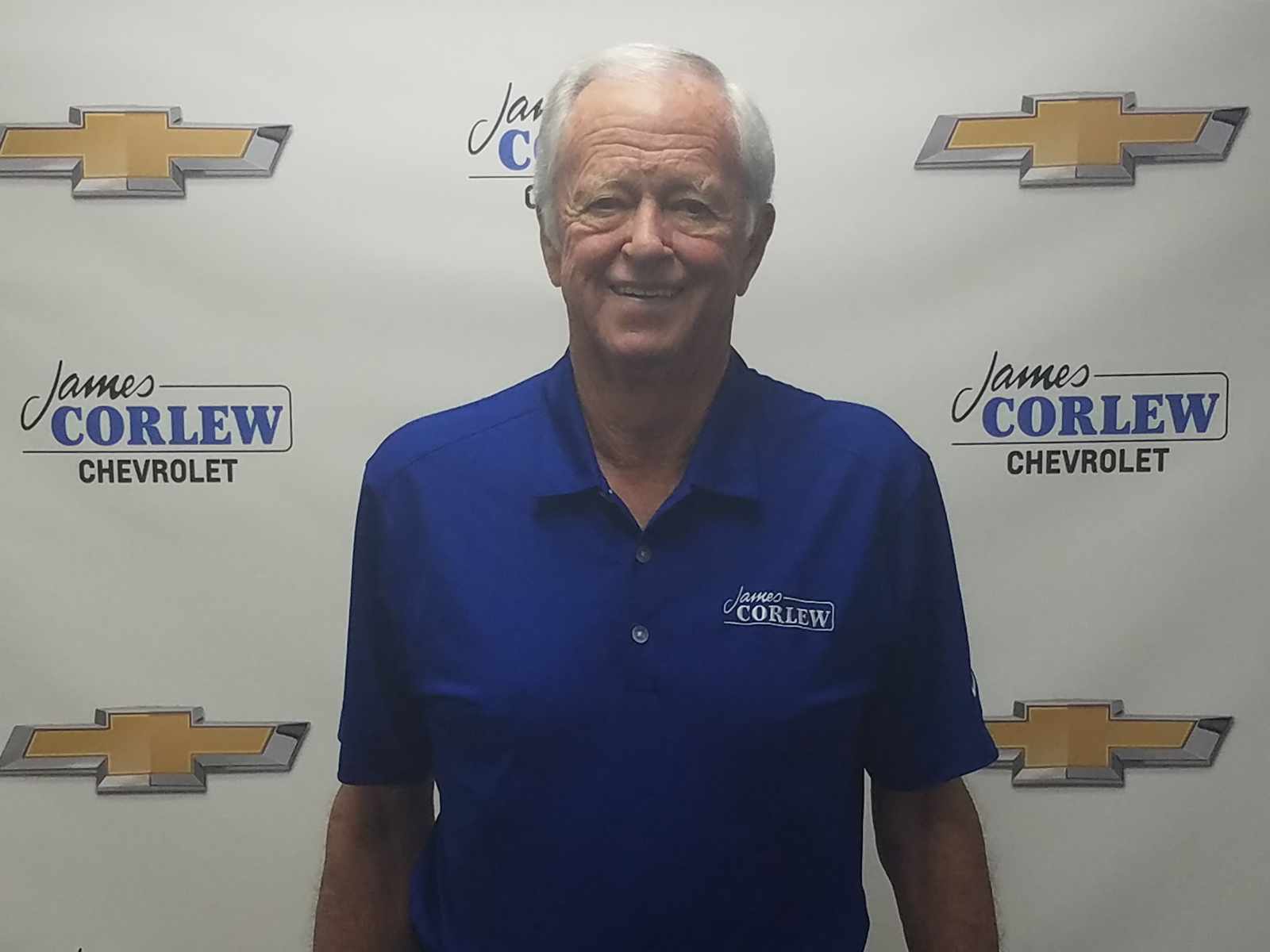 Buck
Watts
Commercial Fleet Manager
I was born in Cedar Hill, TN. I have been in the truck business for 31 years. I take great pleasure in helping people with any need they may have. It's all about fitting the right ruck for the job. I enjoy working outdoors on the weekends getting ready for the next hunting season.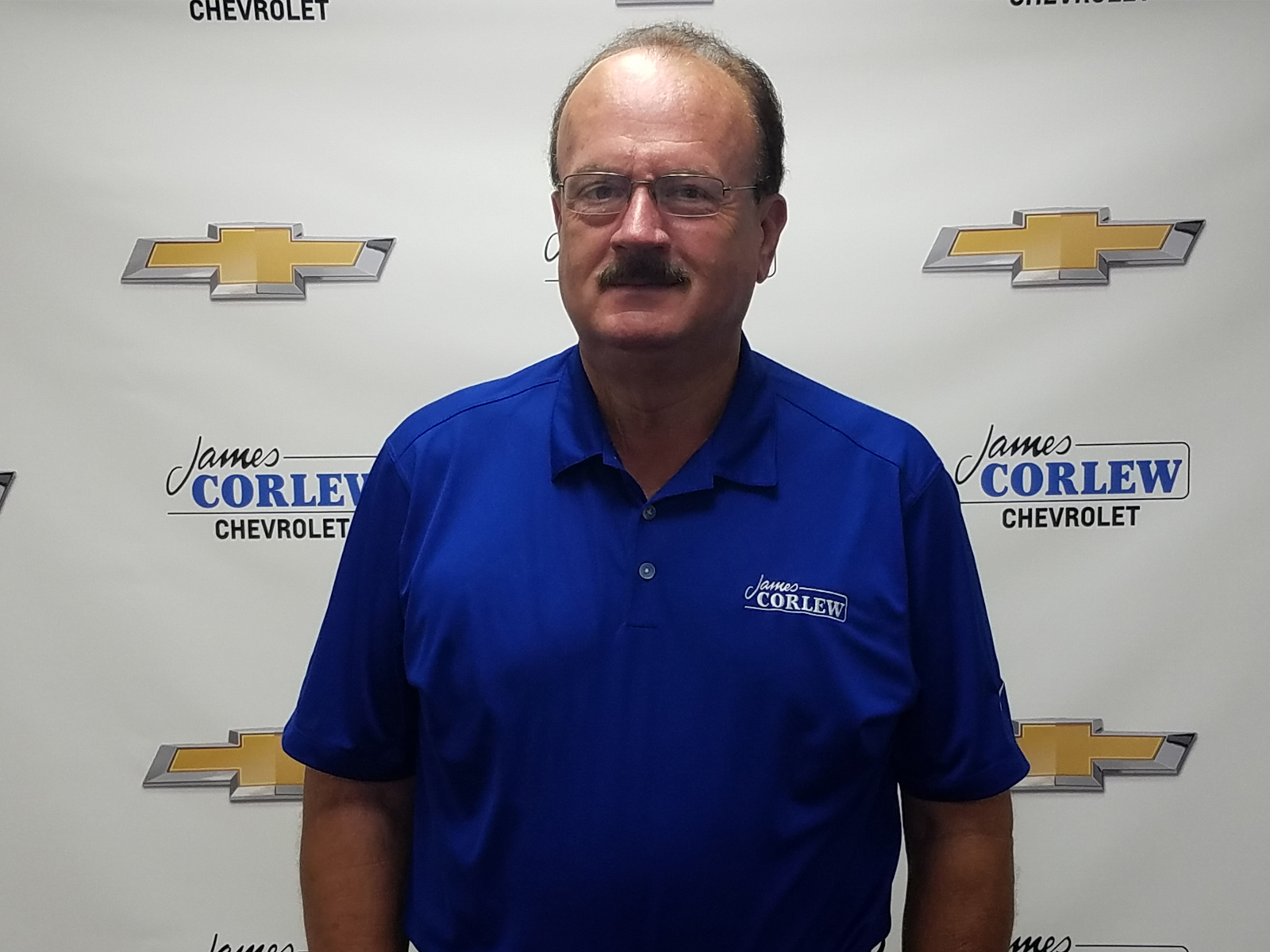 David
Adams
Client Advisor
My name is David Adams, and I am a local native. Born and raised in Clarksville, TN. I've been working here at James Corlew Chevrolet Cadillac for the last 8 years in sales and leasing. When I am not at work I enjoy spending lots of time with my family, friends, and Youth Groups. I have served as the Youth Ministry Director at my church for over 13 years. When I am not at work or church I enjoy fishing on the lake. I am extremely excited to be a part of the "Dream Team" here at James Corlew Chevrolet Cadillac. When you decide to purchase your next vehicle please give me a call to set up an appointment. I have a proven track record that says you will be highly impressed with how I meet your expectations and placing you in your next vehicle.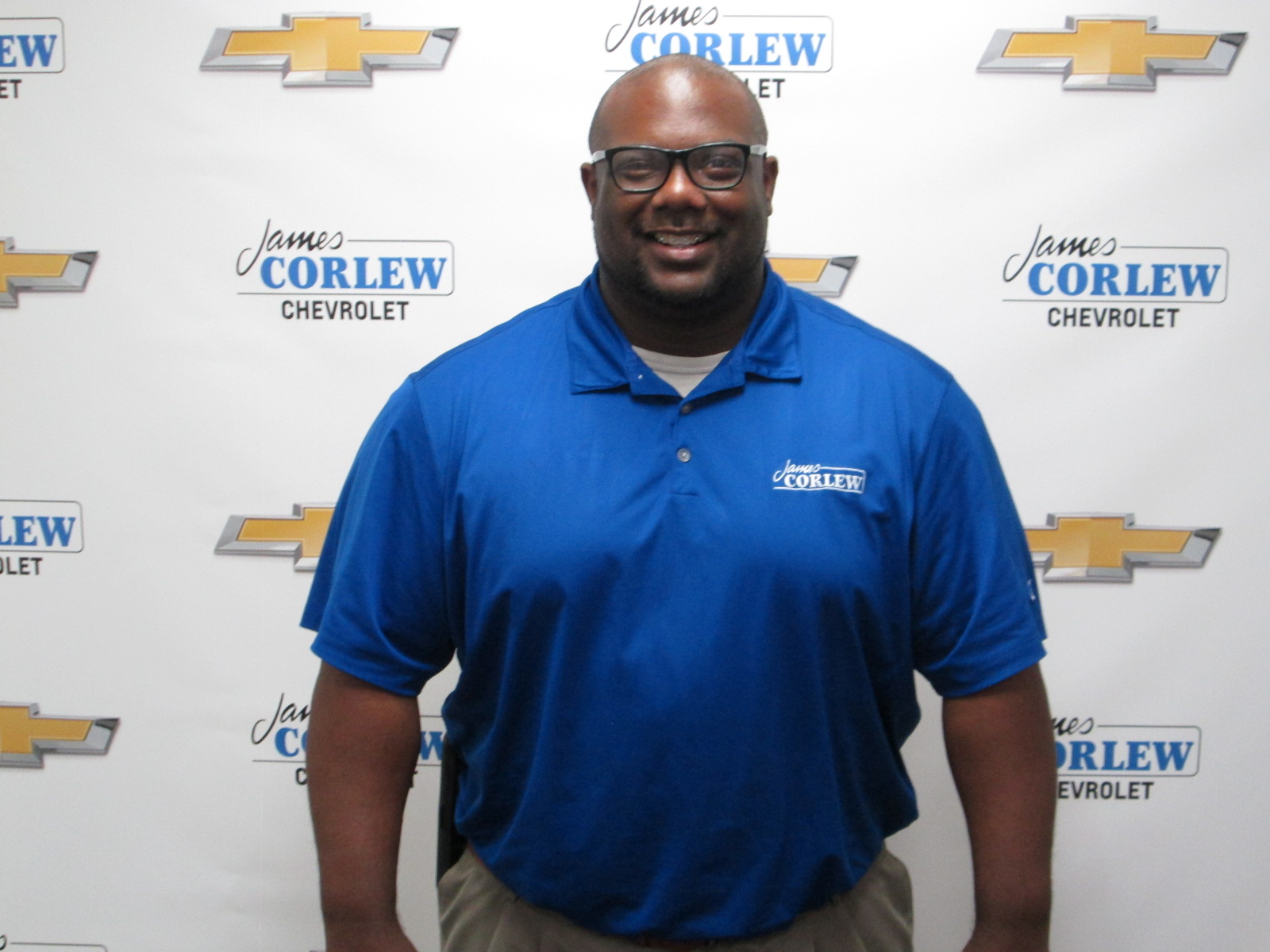 Alan
Linboom
Client Advisor
Alan was born in Augsberg, Germany and lived there for six years before moving to Clarksville, Tennessee. Alan lived here for 44 years and graduated from North East High School. Prior to joining the automotive industry, Alan spent 6 years in the U.S. Air Force and ended his service as a Sergeant. He has since been in the automotive for a total of 19 years and has been experienced with General Motors for over 15 years. Alan Speaks Fluent German and his hobbies include avid bass fishing and golfing in his free time. He also loves to spend time with his lovely wife, Lisa, and two sons, Landon and Alan Jr, his daughter-in-law, Angelina, and his eight-month-old grandson Dexter who are the highlight of his! Alan's passion is to deliver exceptional customer service using his many years of expertise. Not only will he make sure our guests' needs are met, he will become your personal sales consultant for years to come.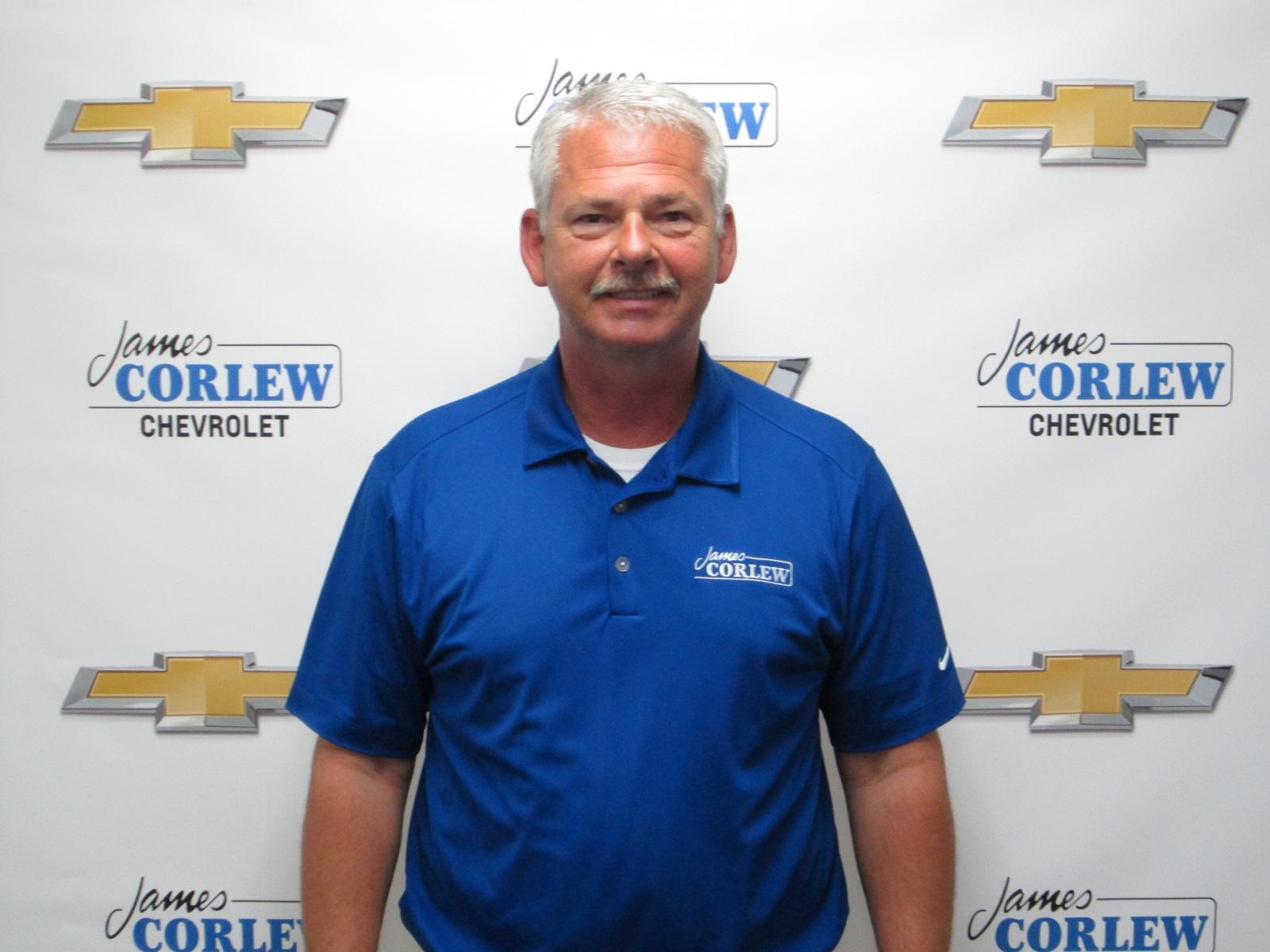 Cedric
Taylor
Client Advisor
Eric
Gillard
Client Advisor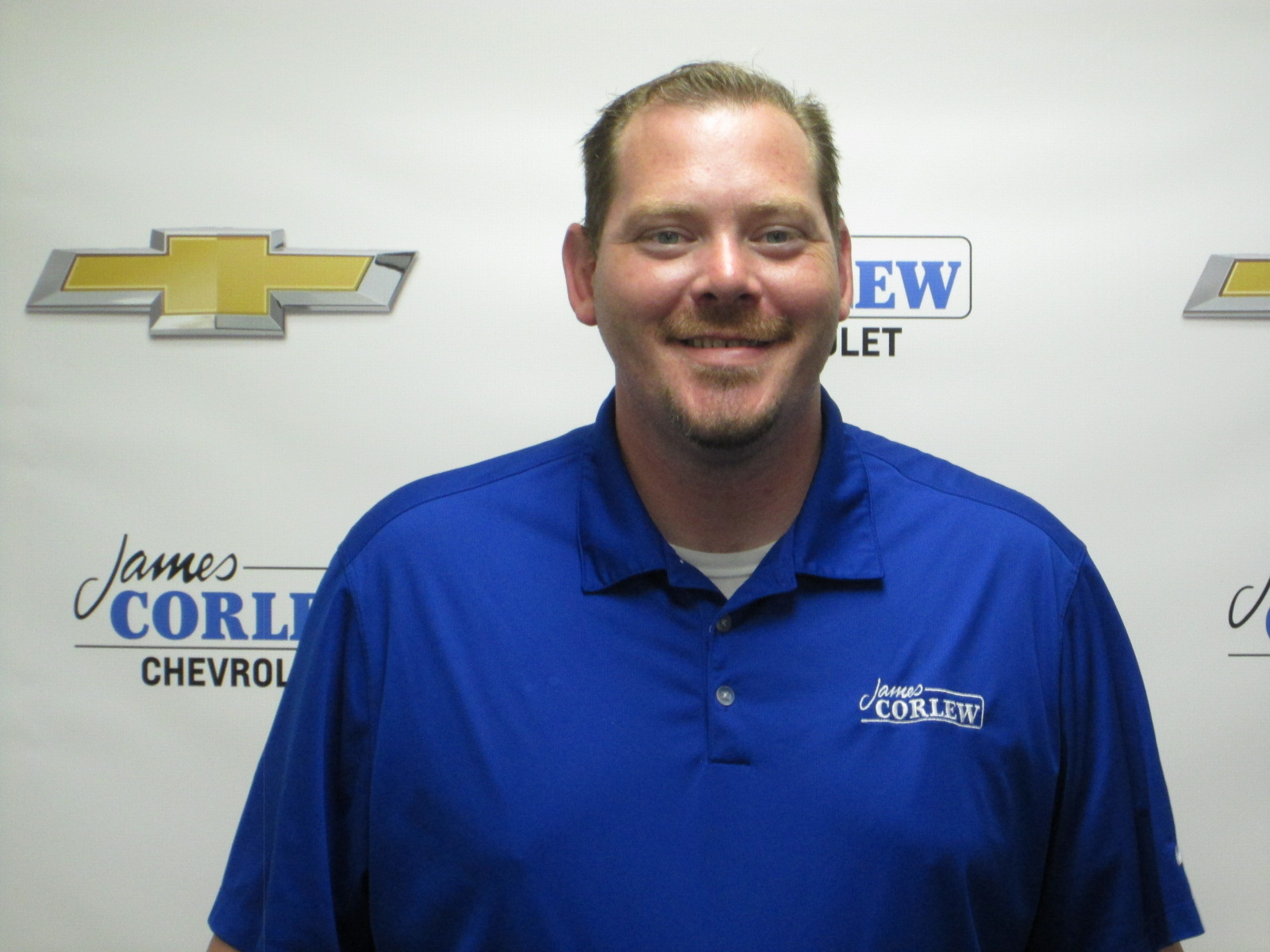 Steve
Barrios
Client Advisor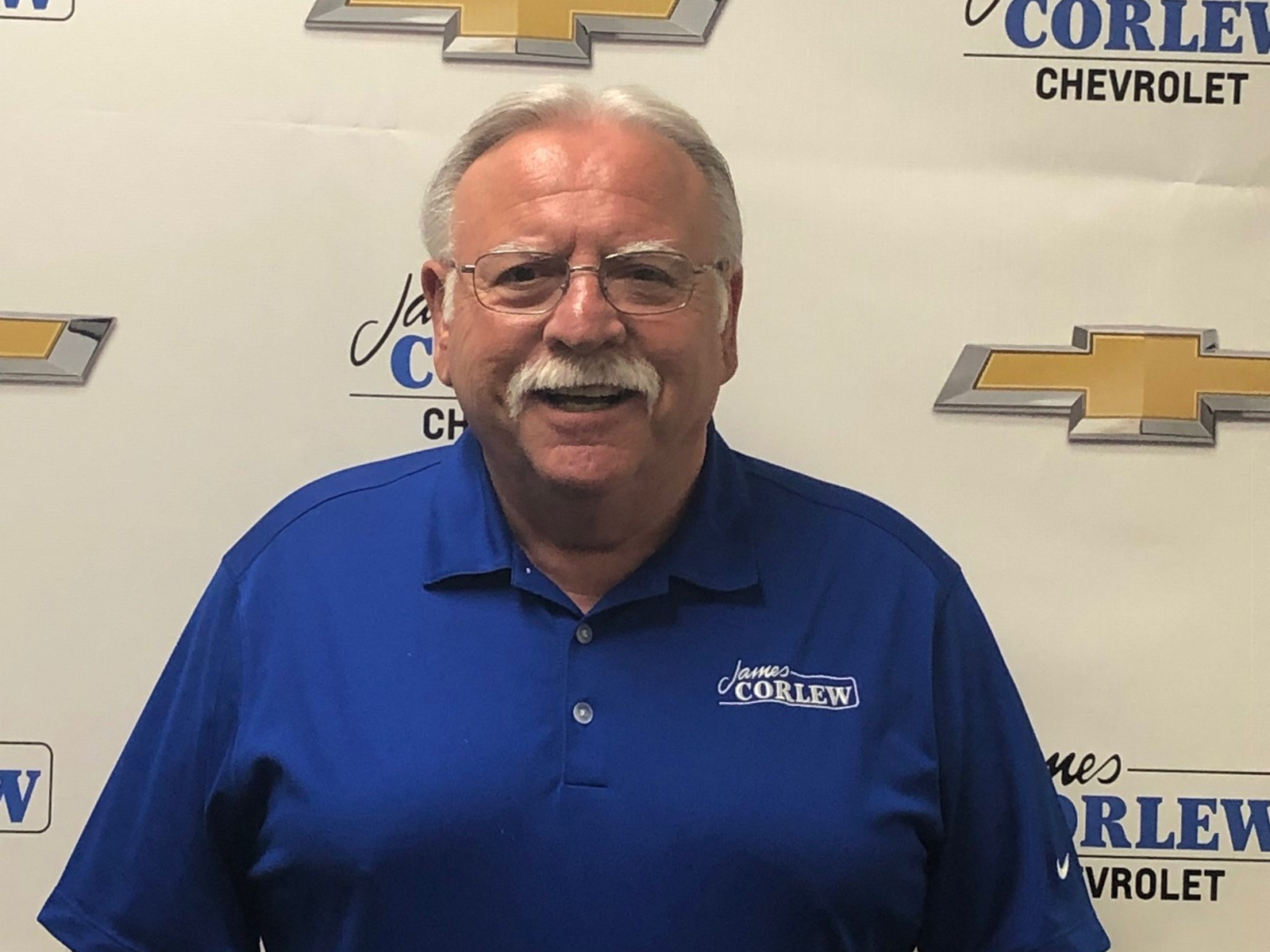 Darrell
Green
Client Advisor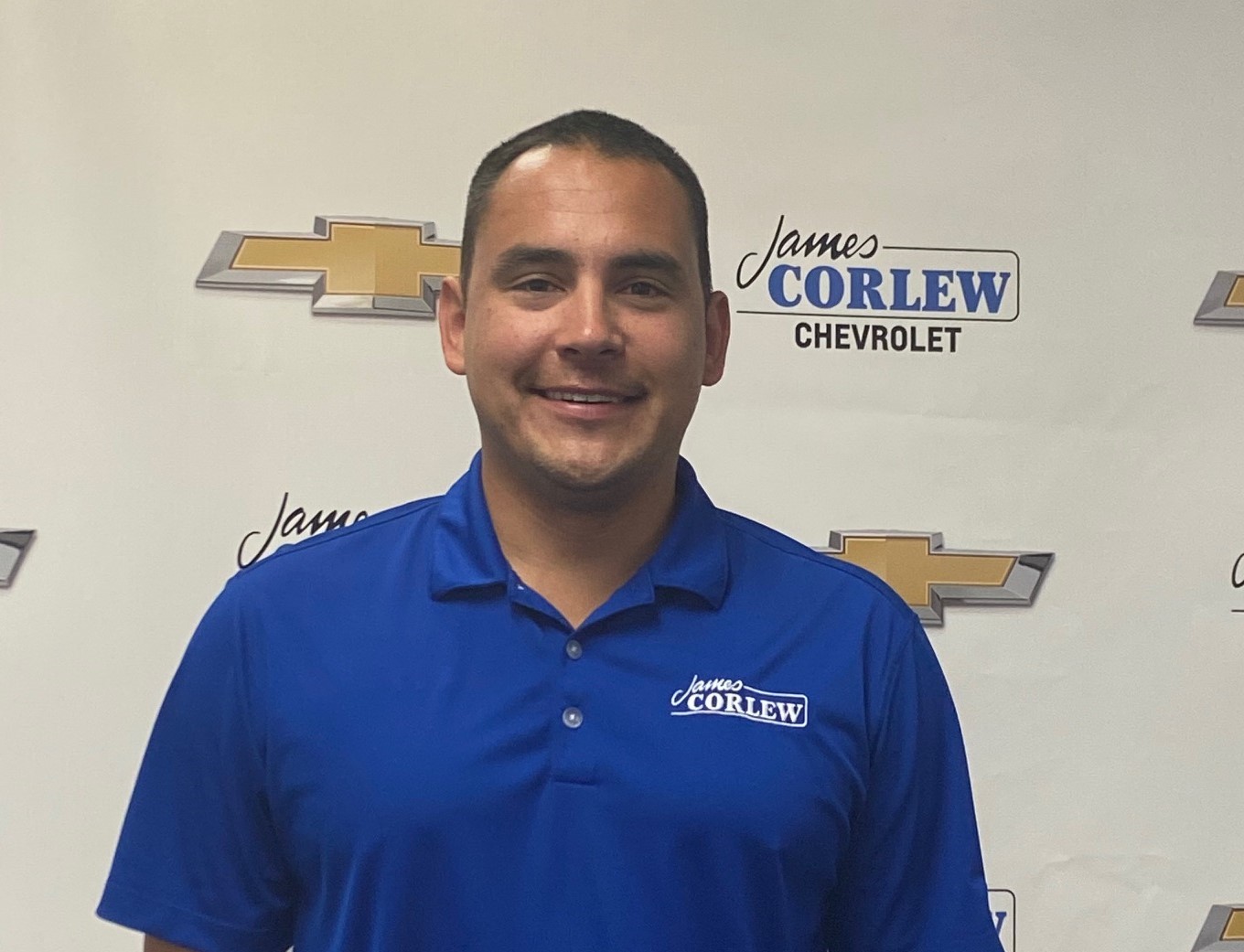 Carlene
Townsend
Client Adviser
I was born and raised in Jamaica, West Indies. I moved to Clarksville, TN in December 2016 to be with family. I have worked in the automotive industry for well over 15 years in various positions such as Customer Service, Marketing and Sales. I joined the James Corlew family in January 2017 and it has been a great experience! I have a passion for providing excellent Customer Service to customers and I enjoy meeting new people every day.
Caleb
Payne
Client Advisor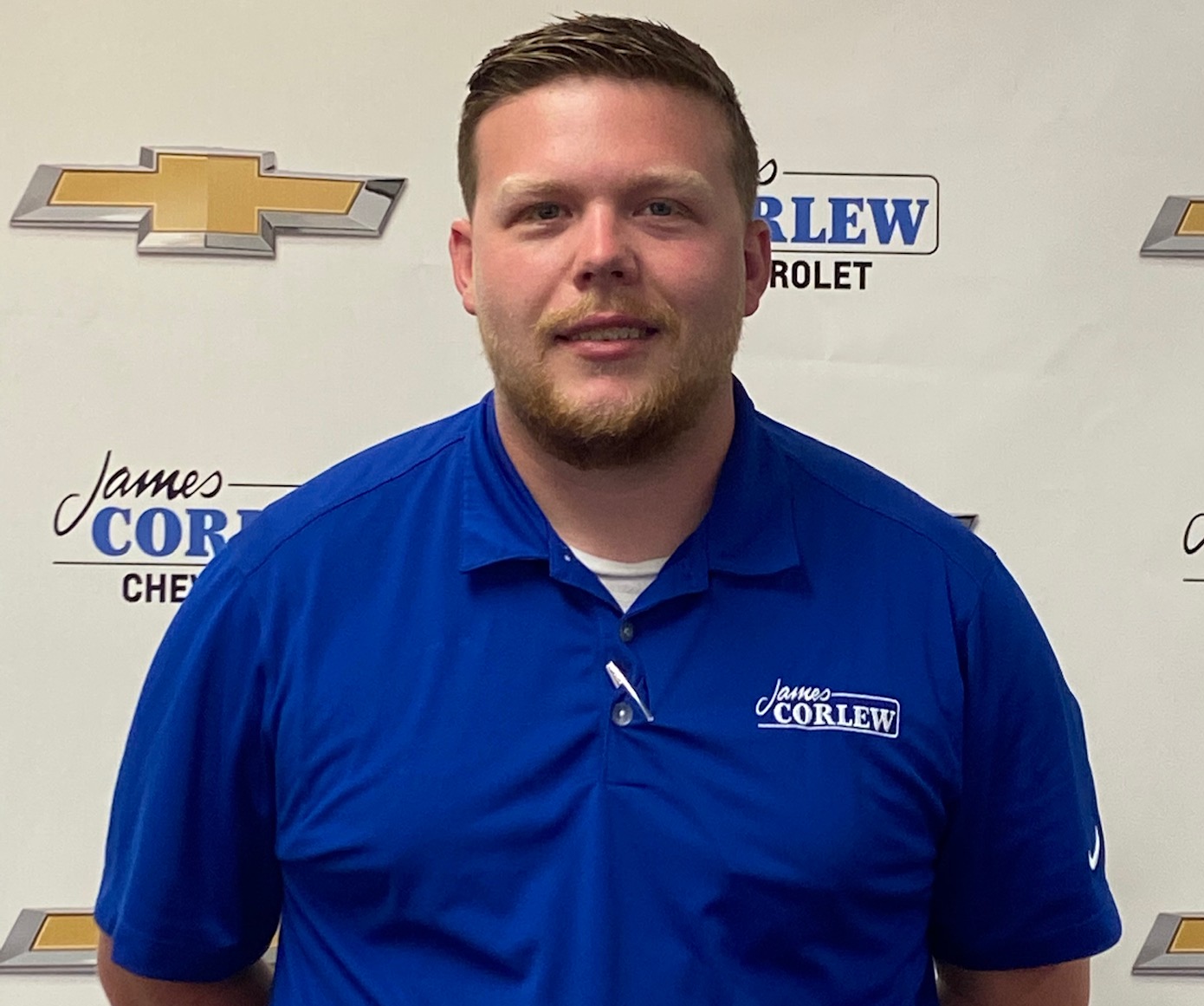 Kent
Griffey
Fleet and Commercial Sales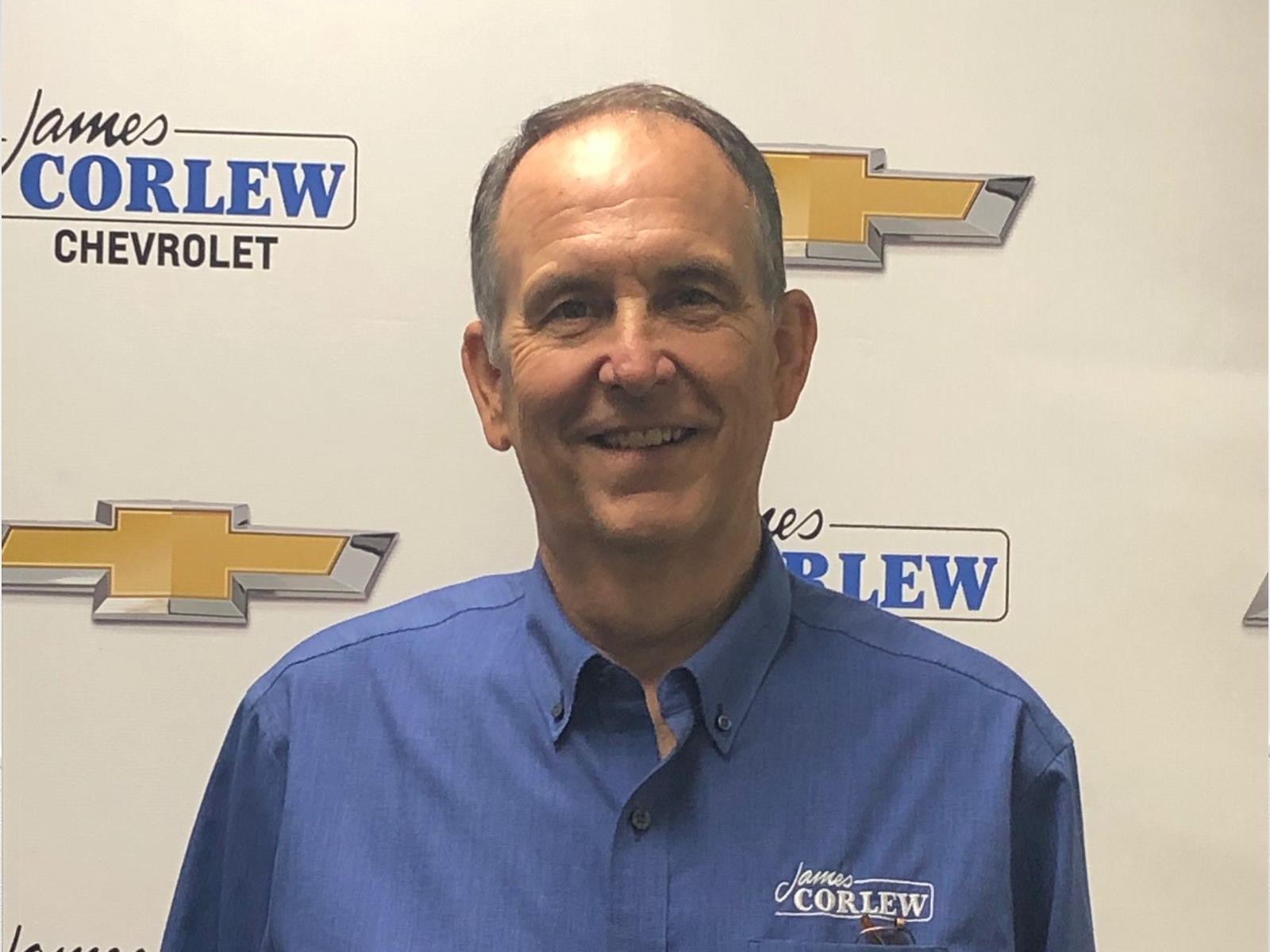 Dwight
Raulerson
Lot Technician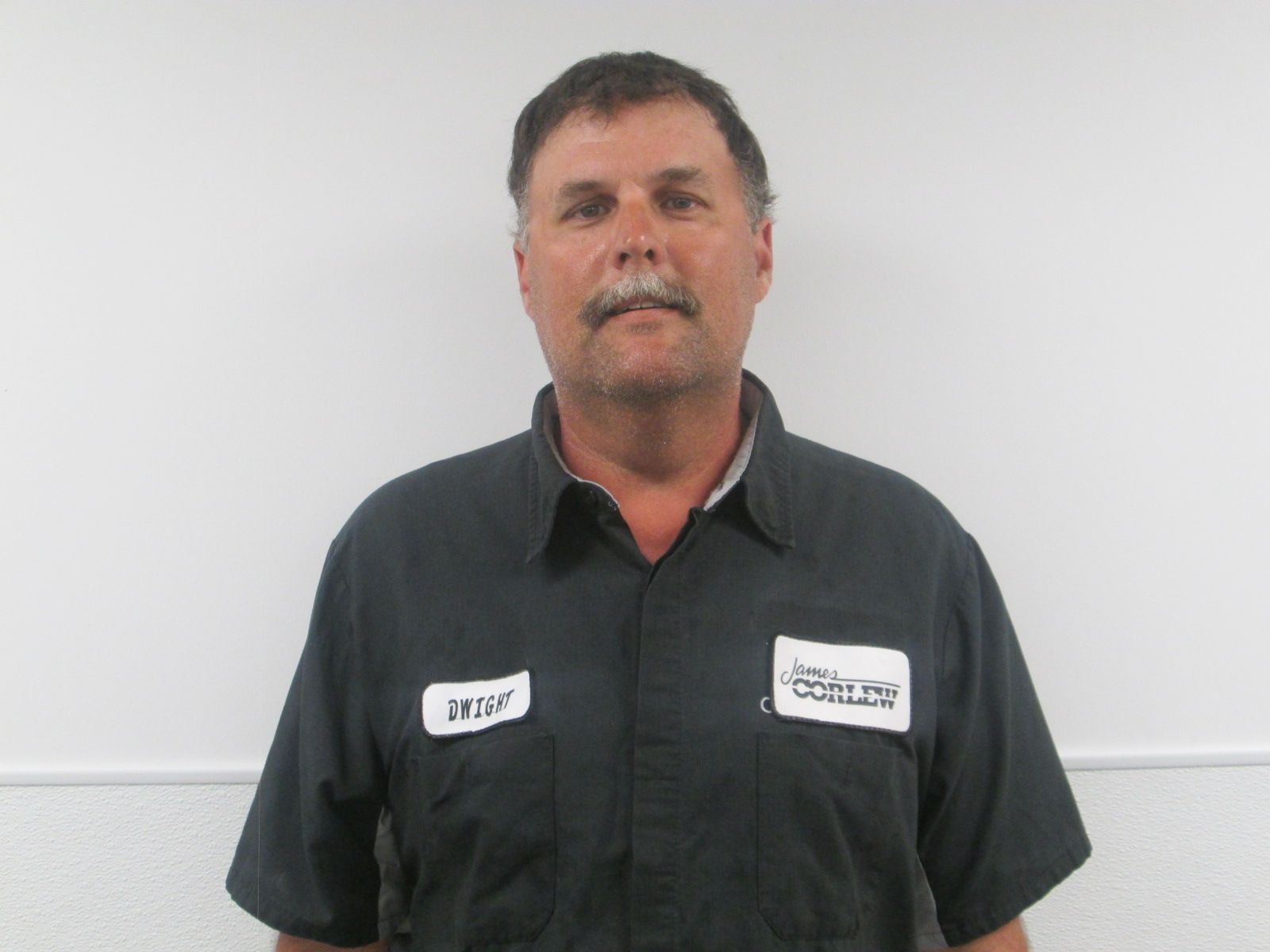 Administration (931) 245-3283
Linda
Campbell
Controller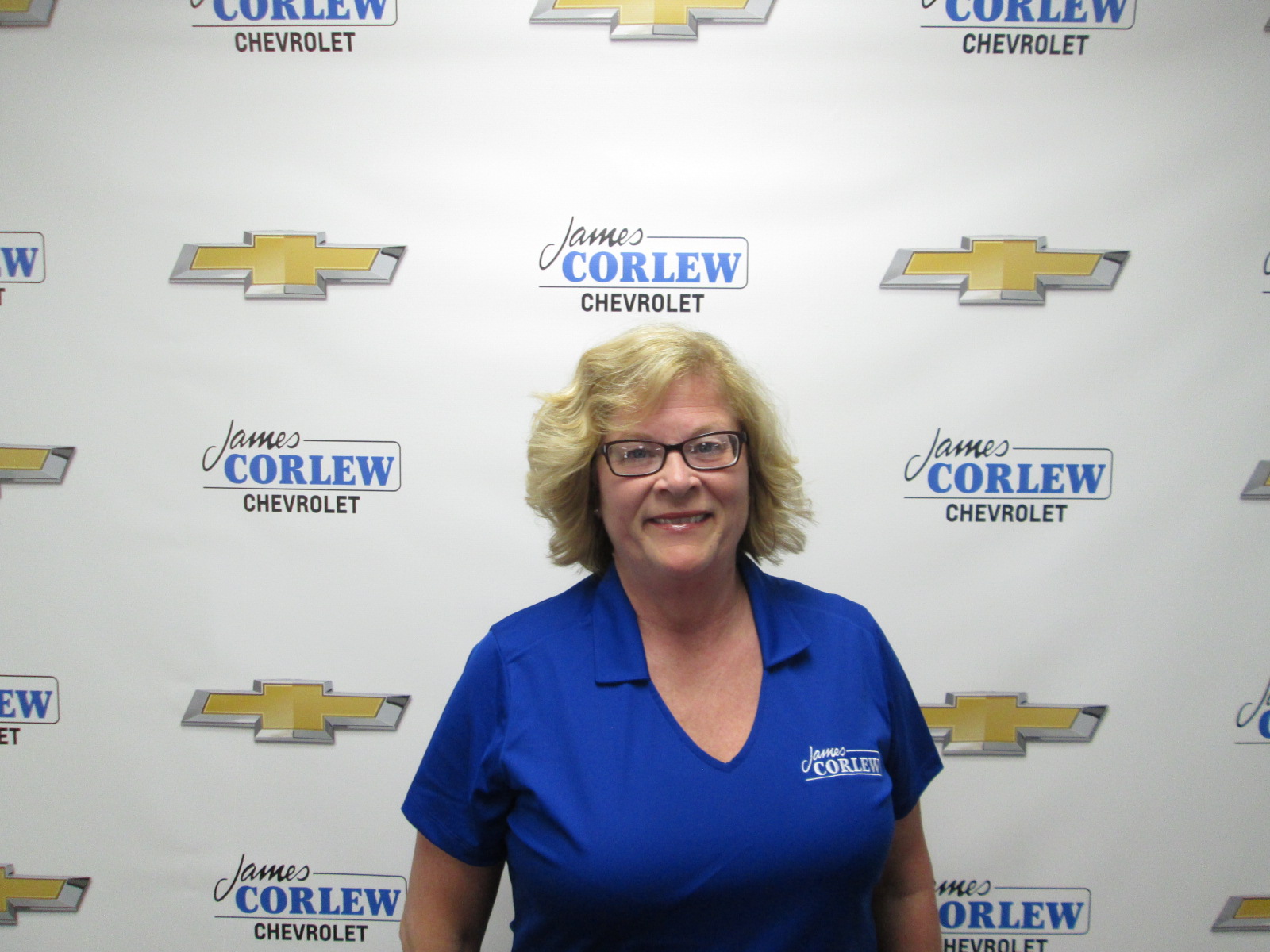 Christine
Underwood
Admin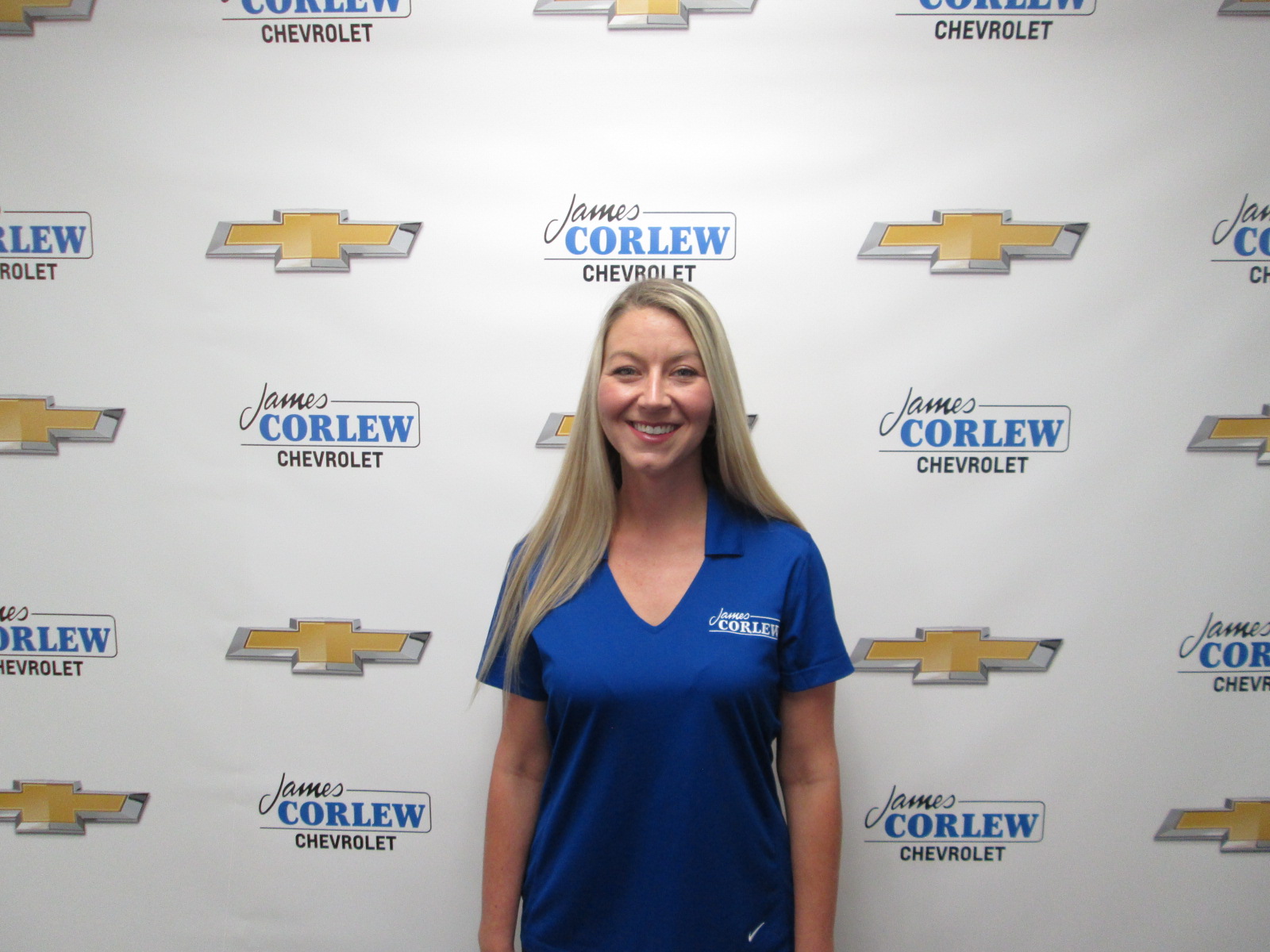 Patti
Taylor
Receptionist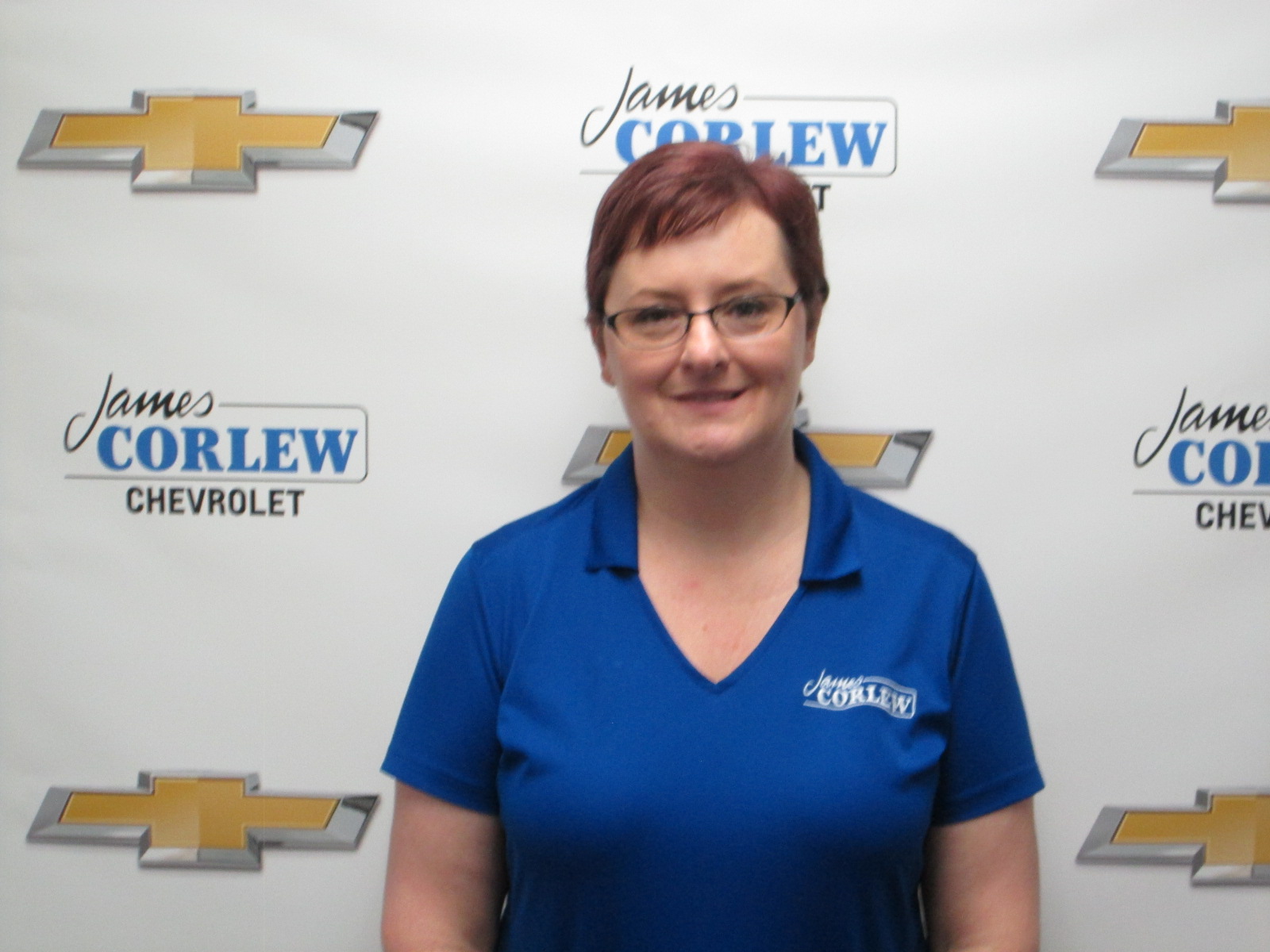 Sales
Monday

Tuesday

Wednesday

Thursday

Friday

Saturday

Sunday

Closed
Service
Monday

Tuesday

Wednesday

Thursday

Friday

Saturday

Sunday

Closed
Parts
Monday

Tuesday

Wednesday

Thursday

Friday

Saturday

Sunday

Closed